Features
How to Remove Engraving Residue from Wood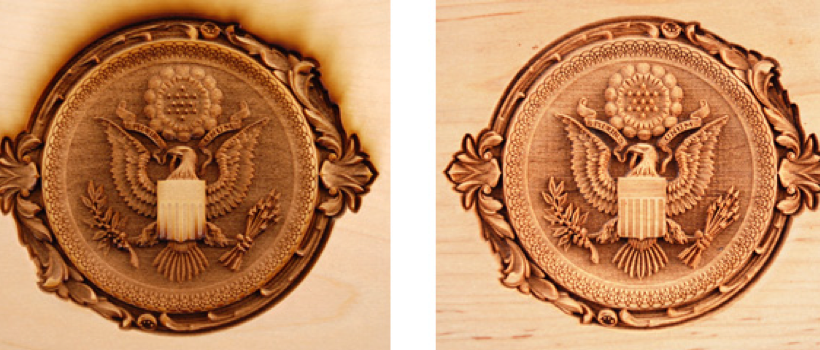 This method quickly cleans up all of that extra residue left on wood, leaving a clean, crisp engraving. Using a common and easily accessible hand soap, you can quickly and easily remove wood residue from any project. Additionally, the product we're using for this project is a biodegradable, waterless, petroleum solvent-free hand cleaner that contains neither harsh chemicals, mineral oils, nor ammonia.
You need:
Permatex Fast Orange Hand Cleaner (available at any home improvement store)
Soft-bristle brush
Paper towels or cloth
Begin by placing a small amount of cleaner on the brush. Then, gently scrub the area until it is free of residue. When your project is residue free, simply wipe away any excess dirt and debris with a slightly damp paper towel.