Features
How to Decorate Tie-Dye Shirts
Let's explore various dye styles and some tips and tricks on how to make decorating them fun and stress-free.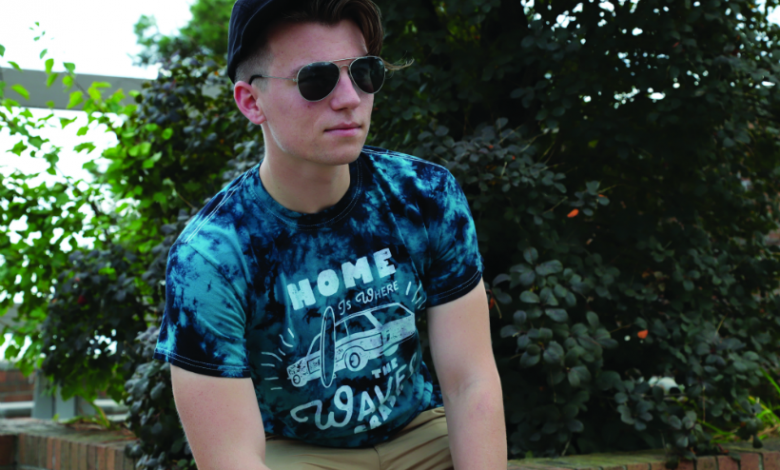 Tie-dye has been one of the hottest fashion trends of the summer season and shows no signs of slowing down in the coming fall and winter months. A lot of decorators may want to offer tie-dye styles to their customers but worry that adding prints is too tricky on a garment that already has so much flair. Let's explore various dye styles and some tips and tricks on how to make decorating them fun and stress-free.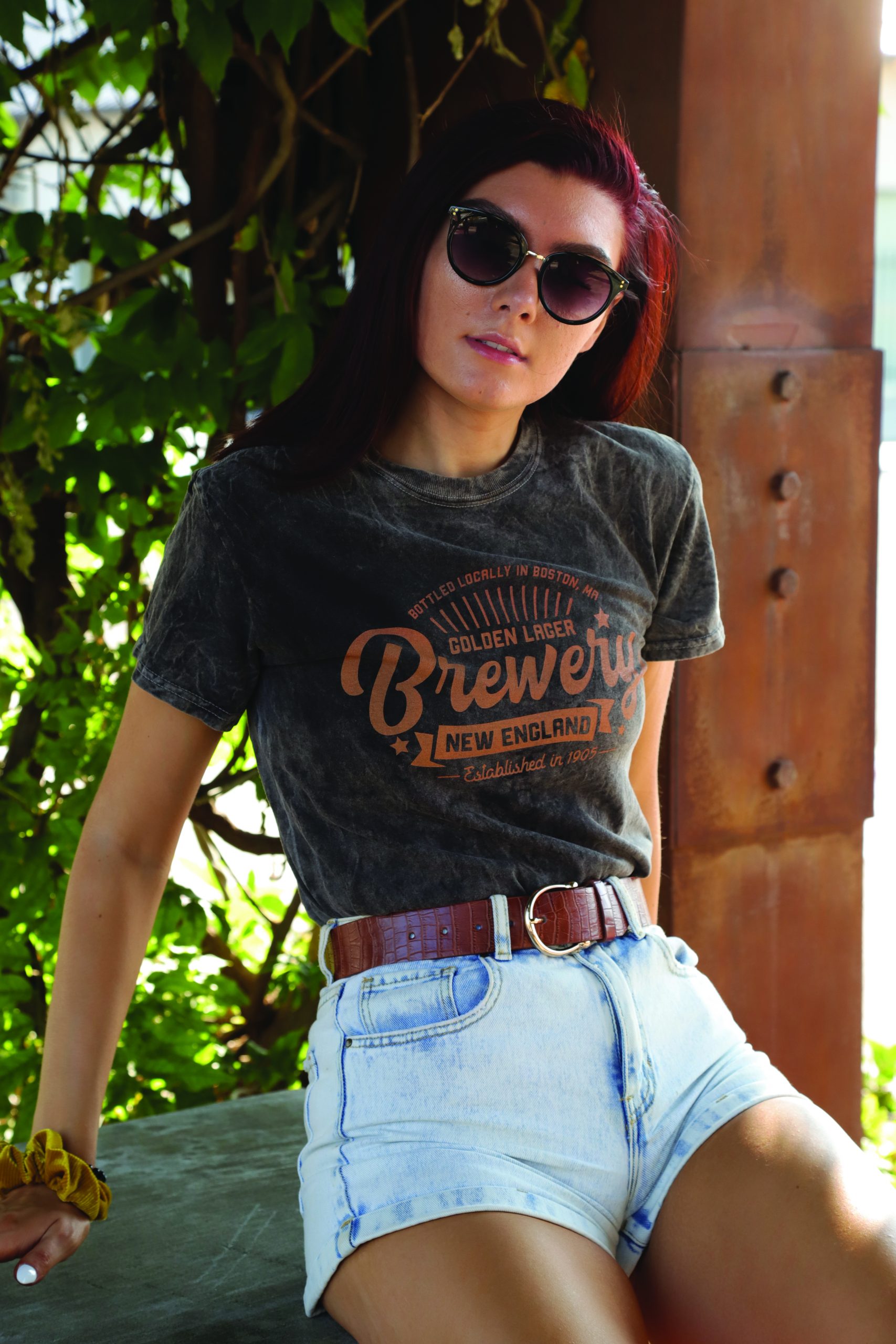 The rainbow spiral design made famous in the 1960s will always remain a tie-dye staple, but today's generation is breathing new life into the classic style and making it their own. One simple way to revamp the classic spiral is by combining pastel shades or earth tones rather than bright primary colors. The more abstract crinkle or scrunch design is in retail stores and on runways everywhere and offers an entirely different aesthetic. To achieve this look, garments are loosely gathered then wrapped with rubber bands. They can be dyed in a single-color vat for a tonal look or dyed by hand with two or more different colors. Another current trend in the tie-dye realm is garment washing, like bleach or mineral. These methods alter the look of a solid color garment without adding a lot of color or design.
While choosing the right print for tie-dyes may not be quite as simple as it is on solid garments, there are plenty of ways to showcase your design. Since tie-dyes often include several colors, applying a single-color print like black or white is always a great option. Don't be afraid to get more creative and use colors on colors, though! Just make sure the colors in your print are not identical to the ones in the garment, so the design doesn't get lost. Choose colors that complement each other, like green and blue on top of orange and pink. When printing on a mineral or bleach wash garment, a white or light grey print with no underbase helps you achieve a nice, vintage look.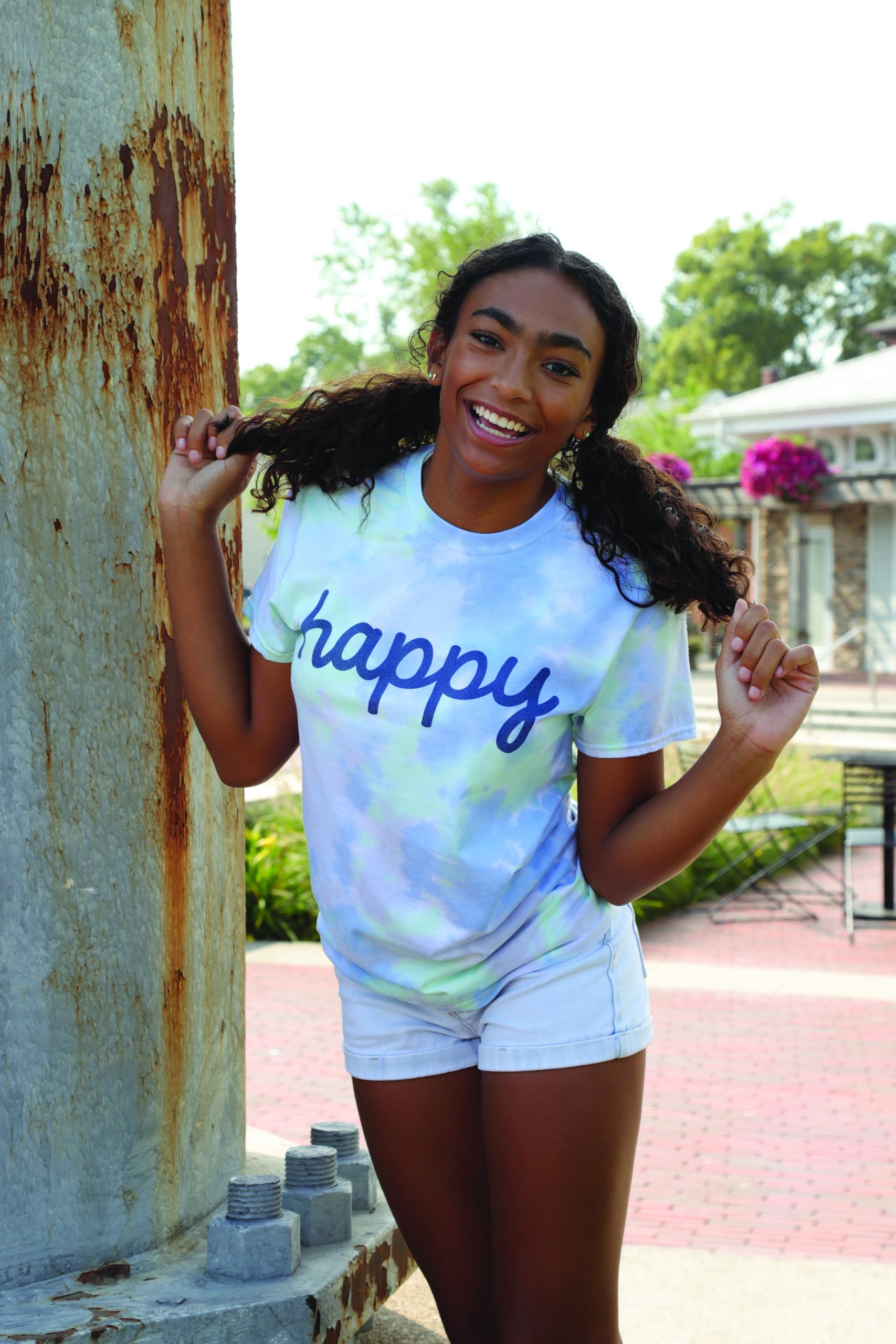 Once you choose the right color combination, the decorating process with tie-dye is really no different than any other garment. One thing to keep in mind is that no tie-dye shirt is identical to another. In other words, your print design won't lay on top of the same dye colors on each piece. Tie-dyes require a garment with some amount of cotton since that is what the dye adheres to, so the majority of tie-dyes are produced on garments containing 50-100% cotton. The dye can withstand high temperatures, so dye dispersion when using screen print machines or heat presses is not an issue.
Tie-dye came about with the idea that apparel can be unconventional and individualistic. Though some current trends have added a sophisticated touch to the classic, keep in mind that working with tie-dyes should be fun and spark creativity. Including the style to your assortment of basic single-color garments adds a wide variety of new options for customers.