Features
How to Boost Your Digital Marketing Efforts
Information for businesses about content marketing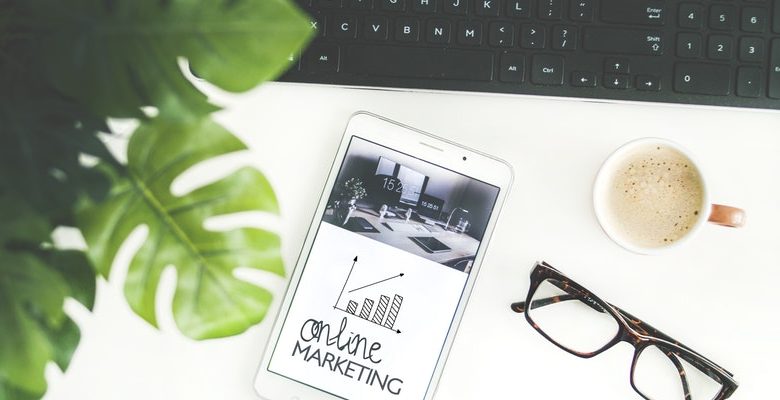 We are all digital consumers in this day and age. Most of us use the internet daily, take in and process information via the web, and buy stuff without setting foot in a physical store.
And I'm willing to bet our interests cause us to behave similarly, too. When we both come across commodities, products, media, and information that are relevant to us, our curiosity gets the best of us, and what do we do? We want to know more.
What else do we do? We flock to the sources and the influencers and the experts that give us what we want. And what do smart, thriving businesses do? They beat their audience to the punch. They give them what they want without their customers having to dig too deep for it.
What do you already know about your customers? What sparks their interest? In addition to the products you sell them, how else do they spend their time?
Converse is a great example of a brand that's in tune with their audience and understands what their customers do besides spend money on shoes: Converse lovers listen to music. At this point, I've lost count as to how many times I've clicked on a Facebook post sponsored by Converse because the brand creatively involved music artists I care about in its ads and videos.
This week, I subscribed to a marketing magazine (and found myself signing up for their weekly emails) because they published a useful planning checklist on their website that resonated with my needs. I initially found my way to their website because I was searching the internet for tools to help improve my company's marketing department. I didn't know I needed that checklist until I saw it, but once I glanced at it, I knew I'd be coming back for more helpful information.
What makes these brands stand out and inspire me to engage with them? It's simple. The ways they approach content marketing. They give me what I want up front, so I give them what they want, which in these cases include my attention, contact information, money, and time.
The Content Marketing Institute differentiates "content marketing" from traditional product marketing as something customers "can't get somewhere else." Instead of focusing marketing efforts around sales collateral and other product-specific info, content marketing emphasizes educational articles, e-books, videos, entertainment, and webinars that answer big customer questions that might not get answered from a sales sheet or product instructions.
Establishing your brand as a verifiable and confident source of enlightening and relevant information is not only crucial, it's mandatory if you want your business to succeed in a highly-competitive industry where you are pushing the same products and services as your competition. Pouring your energy into creating sales sheets, sending out a couple of promo emails every quarter, and posting haphazardly on social media for the sake of getting your info out in a different way may get you some bites from potential customers. But if you aren't communicating that you care about your audience and the information they crave, then why should they care about you?
When you present your company as a dependable, credible wealth of knowledge within your industry and when you provide helpful resources that matter to prospective customers, you've effectively leveraged yourself above other competitors that may offer the same products and services you do. You're more likely to reach and get discovered by the right folks that are interested in your business, making it easier to gain their loyalty and trust, which will help strengthen your brand, harvest an interested and engaged audience, and, eventually, increase your profits.
So how can you give your audience what they want and adjust your shop's marketing efforts to make them more in line with our tech-loving world?
Always show, don't tell
One of the key components of content marketing is storytelling. This is not a new concept, but you may think, "How am I supposed to apply this concept of content marketing and storytelling to my personalization business? I just make shirts and hats."
It's not easy, it takes time to see results, it demands planning, and it requires heart. It dictates that you really care about your audience and understand that the business-customer relationship is a two-way street.
Let me break down an example. Our screen printing and embroidery business catered to a lot of the same types of folks and organizations: schools, churches, sports teams, and local businesses. We had a handful of non-profits and families affected by medical circumstances that ordered frequently, and often they would get sent our way by other customers that were involved in these organizations.
Over time, we took something big away from this observation. Everyone we printed shirts for knew someone else that was in need of shirts, and the community we were cultivating was talking about us. And they weren't just talking about us in casual conversation. They were bringing us up online. They were tagging and checking in to our business and sharing pictures of the finished products on social media.
Each customer came to us for different reasons, and once we became involved, we slowly became a part of their story, and they became a part of ours. In terms of marketing power, this realization was huge, and it completely changed the way we talked about our business. We already felt passionate about the way we ran our shop and the work we did, but we understood that if we were able to get one person to believe in what we could offer the way we believed in it, then we could create an untouchable trust between our business and that customer.
Since we already knew people were talking about us, perhaps they'd share their experience with their friends and coworkers. Maybe they could convince others to believe what we believed about our little shop. But we knew we couldn't rely solely on the words of others to grow. We would have to show them. And we'd have to do it consistently.
Originally, I was in charge of tackling our company's blog and social media platforms, so I began posting pictures of the T-shirts we created and "behind the scenes" photos of our shop at least once a day. After a little online research, I learned how to use hashtags effectively and to our industry's benefit.
Once our social was stable, we needed to update our website. I created pages on our Squarespace site that explained how screen printing worked for those new customers that didn't quite understand the process or those that weren't sure what they were paying for when they submitted their deposit. This also helped keep our customer service team from becoming overwhelmed with phone calls and emails from prospects that required more information before placing their orders.
Occasionally, we would create our own branded T-shirts that folks could purchase on our website through an e-commerce store. We'd share links online and sell the shirts in our storefront, then ask customers to share pics of themselves wearing our items and tag us so we could reshare those on our social. We'd run giveaways and hand out free printed shirts or embroidered hats so folks could see and feel the results of our hard work.
For more in-depth content or team experiences that required a little extra explaining, I took to the company blog. We published DIY T-shirt tutorials, hosted T-shirt design contests, and posted recaps and photos of our staff conducting on-site screen-printing demos at local events. I interviewed some of our most loyal customers and wrote blog posts about their organizations and why T-shirts were an integral part of their mission or cause. We shared links to our blog posts on all our social platforms to get the word out that we truly cared about what we were doing.
Some of the best content our team created was inspired by or came out of the mouths of our customers.
It was not easy. It took a long time to get our audience acquainted to our style of marketing. Blood, sweat, tears, and plenty of overtime went into creating content to show how much we cared about screen printing as a craft and that what we were providing wasn't just a service, it was an experience.
It was not easy. But believe me when I say it was worth it. A year later, we were on the news, in magazines, and consistently printing shirts for the biggest events in St. Louis.
How to use social media to leverage your content
Most people are not interested in staring at a steady photostream of the products you sell. Instead, appeal to their human sides and post content that adds value to your brand and the life of your customers. Try not to focus too much on the amount of posts you are making and instead divert your attention to putting out what your audience wants to see. In the print shop's case, our audience wanted to see examples of the shirt designs we printed and the stories that inspired the designs.
Here are some tips to knocking your social media content marketing efforts out of the park:
Know your audience, then become an advocate. Learn as much as you can about your customer base, but don't forget that they are individuals, too. Segment your audience when you can and take advantage of social tools, such as Facebook ads to boost your content to the right targeted groups.
Communication is key. Understanding the wants, needs, and pain points of your customers should be what's driving your content. If you run a custom shop and find that your customers don't always know where to go for design inspiration, create a blog post pointing them in the right direction. Post photo examples of shirts you've made in the past to help get their wheels turning.
Recognize platform etiquette and post wisely. Not every social platform is going to require hashtags, so don't put them where they shouldn't go. Utilize user and geo-tagging correctly. For photos that require longer and more in-depth captions, decide to create a blog post around them and link to them on social using summary snippets.
Give, and then you will receive. Find ways to harvest trust among your audience and motivate your customers to engage with your content (and your business as a whole) – and yes, this may require spending a little money. Conduct giveaways on social media to get your clients excited about your brand and keep them coming back for more. Implement coupons or offer gifts to customers that spend over a certain amount, then ask them to post about their free gift on social so you can share their experience with your followers. Start a frequent buyer or rewards program for your most loyal or frequent clients.
Listen and learn from your audience. Not totally sure what your audience is looking for? Create content that asks them what they'd like to see or what they would like to learn more about. When your followers provide you with answers, they are giving you a gift. Now give them more of what they want, and they'll continue to do the same for you.
Make your audience a part of your brand's story. Remember that content marketing is rooted in storytelling, so don't forget your main characters. Highlight your customers and the work they do outside of spending money at your business. Feature them on your blog and in your emails. Small gestures, such as sending a congratulatory email when their business succeeds, will do wonders establishing trust and strengthening relationships with those that keep the money rolling in for you. Content marketing is all about showing you care about your clients. Don't pass up any opportunities to remind them how grateful you are for their business.
Content marketing doesn't have to be difficult, but it does need to be thoughtful. Always remember to keep your audience in mind when creating content of interest and you will reap the benefits of this new marketing strategy.