Features
How LSI Graphics is Helping Revitalize the Memphis Area
The Tennessee print shop helps its community recover after the pandemic and build its art culture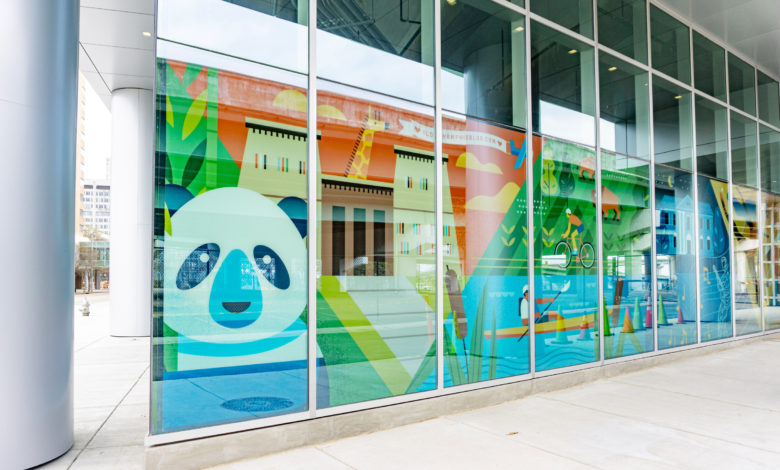 LSI Graphics, based in Bartlett, Tennessee, recently completed two projects in Memphis. The shop installed window graphics for Memphis Tourism and exterior wall graphics for a Memphis business.
Chris Coles, director of marketing for LSI Graphics, partnered with Memphis Tourism to aid in reopening the downtown economy during COVID-19. Additionally, LSI Graphics landed a job with a small business in Memphis that aims to help shape the city's art culture.
"We partnered up with Memphis Tourism by reaching out directly and joining their organization as a way to help affect local commerce," Coles says.
Memphis Tourism gave design directives to a local design agency, Pretty Useful Co., and LSI Graphics took the design to print. The shop used 3M 8150 clear view vinyl, printed with color and backed up with white ink. The material was installed from inside the building, facing out.
"This project is special because it is one of only a handful of Memphis Tourism activations and this one, in particular, is featured on the newest convention center recently renovated in Memphis, The Renasant Convention Center," Coles tells GRAPHICS PRO.
For the designers on the project, they were excited to highlight parts of the Memphis culture that are underrepresented, like Shelby Farms, Clayborn Temple, BBQ Fest, and jookin dancing — a street dance that originated in Memphis.
Allie Mounce, designer at Pretty Useful Co., adds that the technical accuracy of the designs themselves brought the biggest challenge. "There was a slim margin for error," she says. Another challenge of the project was producing all the window graphics second surface, to keep the installation more long term.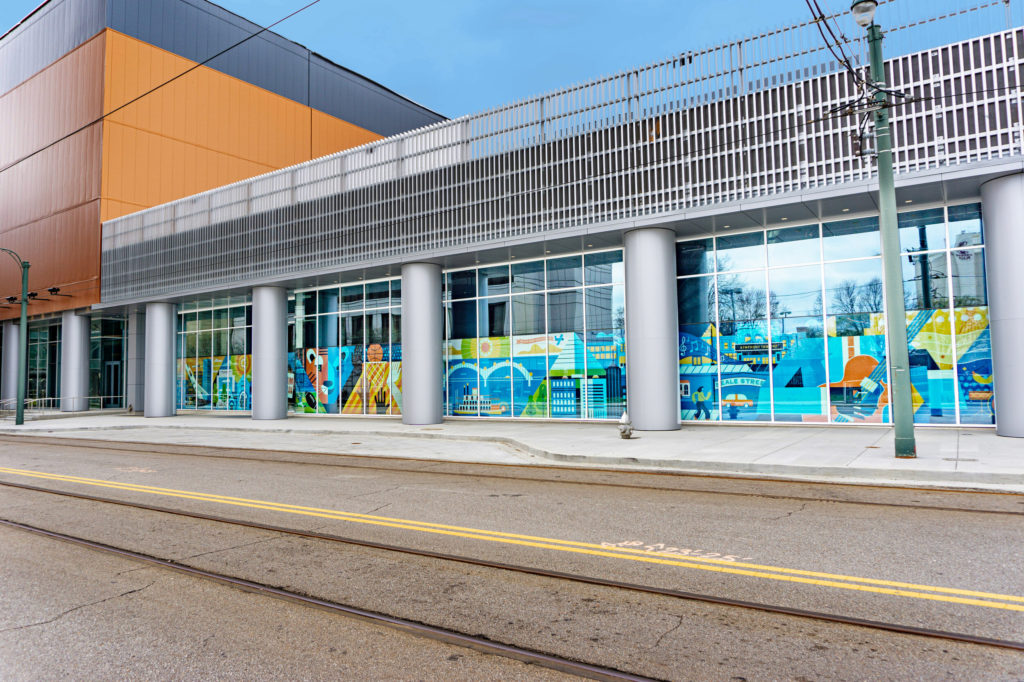 In the shop's other most recent Memphis project, it partnered with Rise Apartments to produce and install a building mural to a brick face.
Coles says because LSI Graphics is one of a few companies in the area with the capabilities of printing and installing on taller buildings, it landed the job. He adds, "We acquired another sign company with these particular installation capabilities in 2018 for this exact reason."
In Memphis, there's been a push to "create a new, local culture through mural-type artwork," according to Coles, and this project contributes to that movement.
Because the building is older and the architecture is more intricate, the LSI Graphics team went with an exterior black-backed banner material rather than vinyl or wrap film. This allowed the team to hang the banners instead of having to conform to the shape of the brick building.
"This also allowed for the appearance of a more continuous piece of artwork instead of having to break it up over multiple panels," Coles explains.
When asked what made this project unique, Coles tells GRAPHICS PRO, "While other murals around the city seem to be more modern and contemporary, these were made to appear just the opposite as if they have always been around."
And when it came to challenges of the project, Coles says making sure the banner looked taught, to create the illusion that the graphics were painted on the wall, was tricky. "We overcame that challenge by drilling directly into the brick face and mounting with hardware as needed," he says.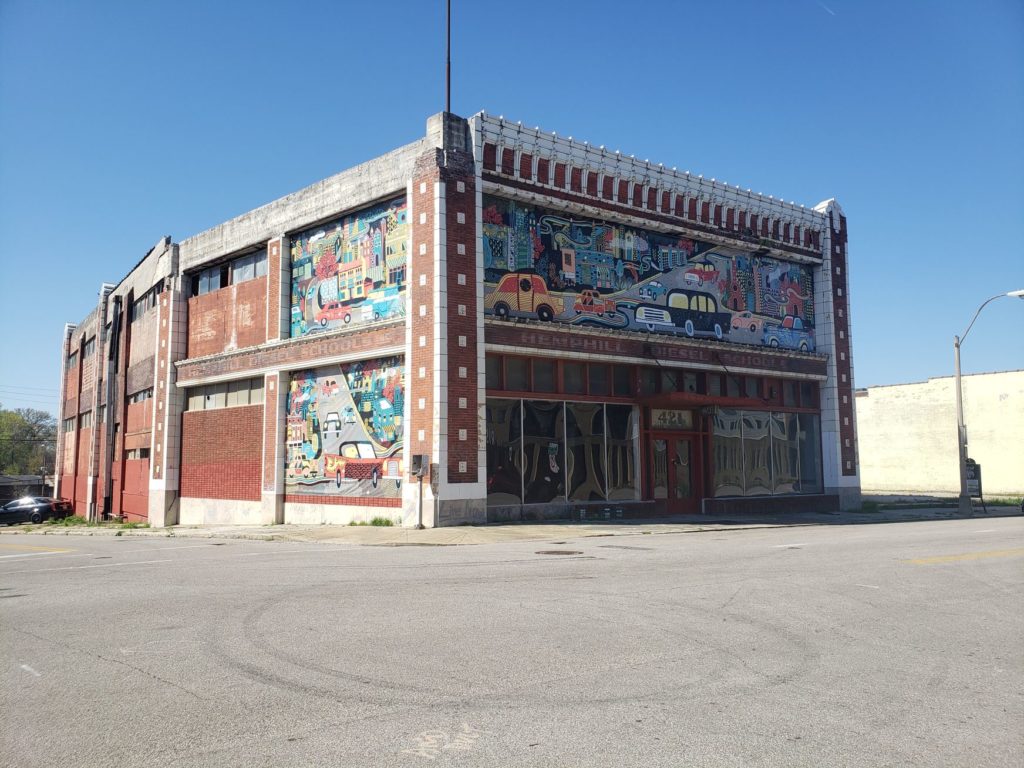 It's clear that various forces are shaping the graphics industry, from economic recovery to arts and culture, and print service providers (PSPs) are finding themselves stepping into unique projects in their communities.
Adrian Cook, 3M Commercial Solutions Division, says, "Exterior wall graphics are growing in popularity as PSPs are branching out beyond more common applications to provide unique solutions to their customers. They really create a wow factor for the average person who thinks they are looking at a hand-painted mural that must have taken someone months to complete."
Cook continues, "Window graphics have long been used for temporary or promotional purposes, but we see more businesses using them for longer-term installations to take advantage of valuable real estate and liven up the surroundings."