We're all staying home a little more these days, and with the holidays right around the corner, it's more important than ever that our surroundings are cheerful and comforting. Here we'll look at some great gift items for the holidays and year-round. Ready to start creating some great custom gifts? All of the projects below can be found in Epilog's Sample Club. 
Decorated rolling pins

Take cookies and pie crusts to the next level with these custom rolling pins. Using the rotary attachment on inexpensive rolling pins allows you to customize all kinds of baked goods. And even if you don't go this route, you can still jazz up your pies and cookies in a flash with a laser.
Custom wine glasses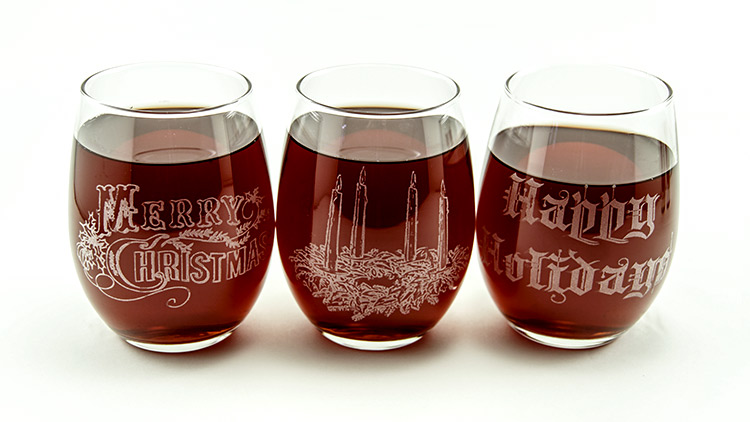 Whether you adorn them with a holiday message or another design, wine glass sets are inexpensive and engrave wonderfully with a laser.
Custom recipe cutting boards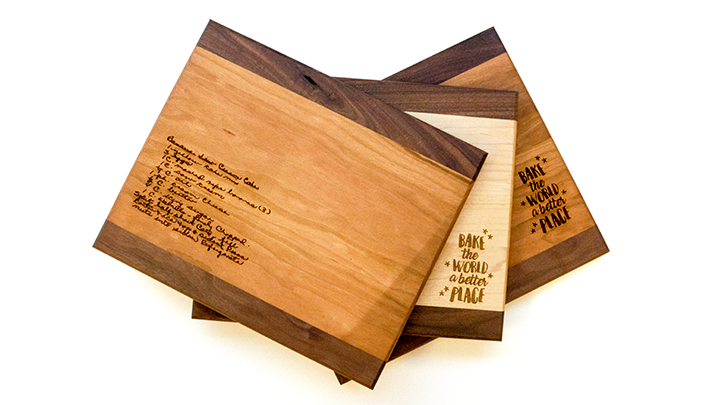 Instead of a run-of-the-mill engraving, try laser etching a beloved recipe from a relative or family friend on a wooden cutting board. It makes a wonderful gift that can be shared and passed down among generations.
Personalized slate cheese tray/charcuterie board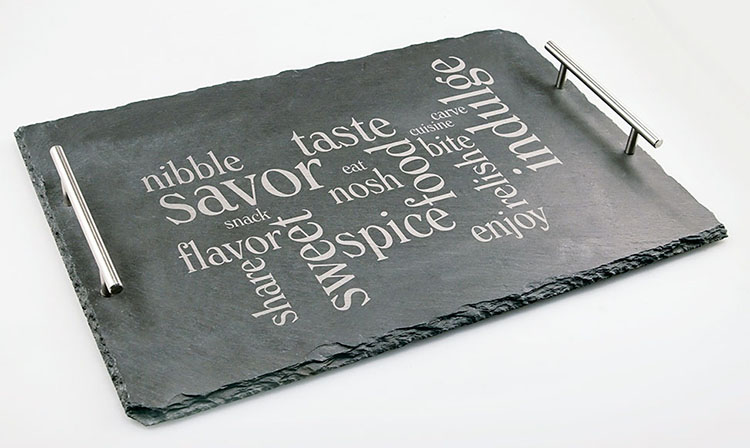 Functional and stylish, this charcuterie tray makes a great host or hostess gift, even as large social gatherings are temporarily paused.
Personalized gifts let recipients know they are loved and thought about, even when spending time apart from friends and family. The sentimental value of these one-of-a-kind gifts is irreplaceable. Want more great custom gift ideas? Check out our video session, Laser Projects for Gifts, the Home, and the Holidays.
Want more information or to set up a demonstration to see Epilog lasers in action? Click here, and let's get started!