Features
Hiring a Skilled Embroidery Operator
Ensure your new technician is checking off these seven skills.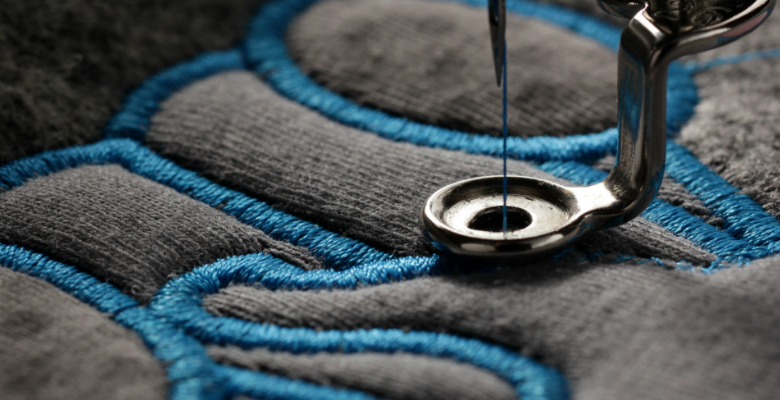 Hiring a skilled embroidery operator is much like hiring any skilled employee. It has to start with a clear idea of what the position entails. For the purposes of the following list, I'm avoiding duties reserved for either a department manager or a production manager to focus only on an operator directly involved in embroidery production. To that end, any skilled embroidery technician should be able to exhibit the following skills:
Exhibit an understanding of embroidery, including stitch types and the ability to identify potential quality or technical issues that require intervention and communicate them to a digitizer as needed.
Properly prepare a job, including the ability to select appropriate stabilizer, threading and adjusting the machine, including thread tensions and hoop tensions as necessary.
Properly hoop/frame both flat garments and caps accurately and at the correct angle.
Prepare and load files to the machine as/if needed.
Execute appropriate maintenance on the machines as specified by the manufacturer.
Keep an accurate account of their production.
Follow any and all instructions specified in the provided job description and provide feedback on any difficulties present in these instructions before production commences.
The truth is that you will likely find applicants that only have some of these skills, and/or have worked on equipment that, though similar, uses some different mode, method, or software to operate. Don't be afraid to pick up an operator who merely has embroidery experience with the intention of training them on your particular tools and equipment. If your operator has enough experience to execute the first three items on this list and enough attention to detail for item No. 7, you are ahead of the game.
Simply present your operator with real-world situations. Have them come into the shop, look at real jobs, and explain how they would handle them. It will be evident to an experienced embroiderer who has the knowledge, and where the weaknesses lay. Last, but not least, remember to look for soft skills. This includes the ability to communicate, fit with your current crew and company culture, and a desire for mastery. Take time to talk and carefully listen to your potential new hire. If you tune in, you'll discern the difference between trainable and trainwreck.