Features
Herter Design Group Completes Wayfinding Program for Manhattan Senior Living Facility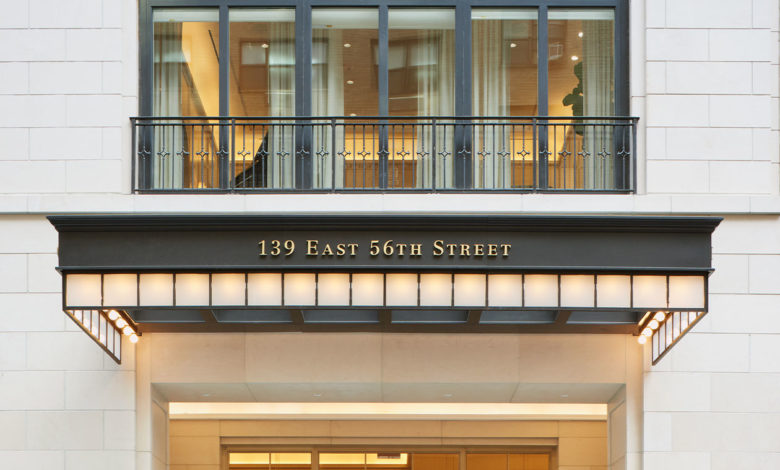 Environmental graphic design firm Herter Design Group (HDG) recently worked with Sunrise Senior Living to create wayfinding signs for its new Manhattan, New York location.
HDG says the goal of Sunrise Senior Living was to mimic the feel of the residential buildings that define the Upper East Side neighborhood and make the residents feel at home in the facility.
To accomplish that goal, the project's developers, Hines and Welltower, enlisted SLCE Architects and interior designer Champalimaud Design to create a sophisticated residence to match the surrounding neighborhood.
The brief given to HDG emphasized subtlety, elegance, and comfort for the wayfinding signage, according to the firm. The interior designers put special attention so the signage would not take away from the feeling of home their architecture and interiors were intended to achieve.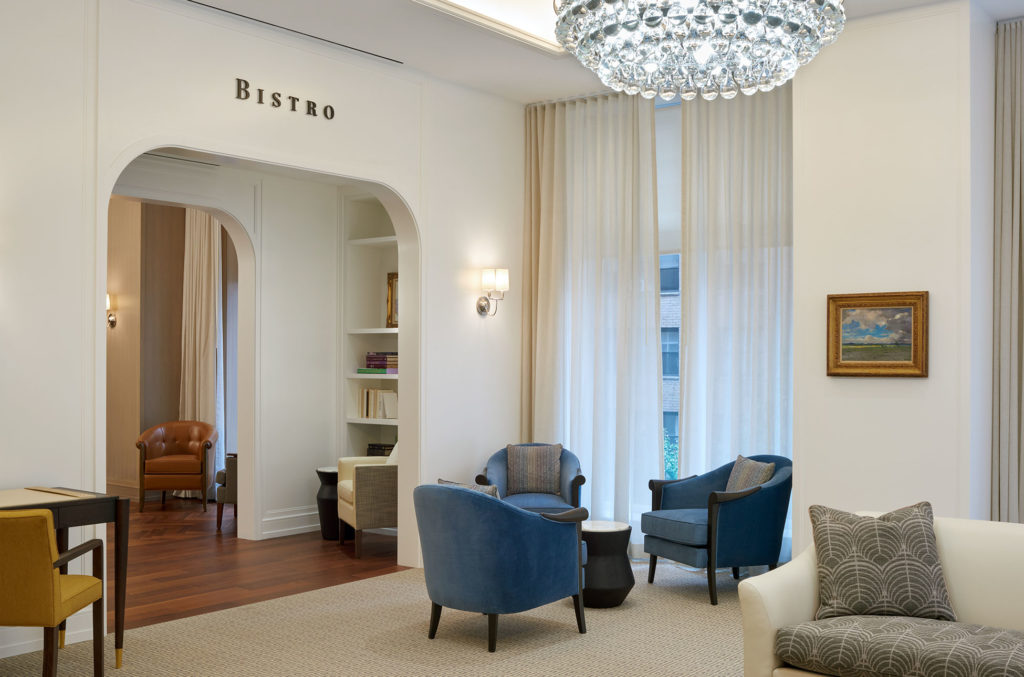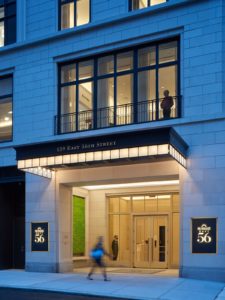 "The guiding principle of our program was restraint. We kept our wayfinding signage to a minimum to avoid any interference in the residents' feeling of home," explains project manager and HDG partner, Derek Koch. "For example, our signage for areas like the bistro and the theater is made of blackened stainless steel to match the hardware chosen by Champalimaud throughout the building."
The facility's entrance establishes a connection to the residential buildings nearby, and the feeling of warmth residents experience inside. The address, 139 East 56th Street, is spelled out on the warm-colored marquee.
On either side of the entrance are back-lit plaques with the building's logotype; working with the existing brand, the HDG designers carefully finessed the logotype to make the illumination more effective.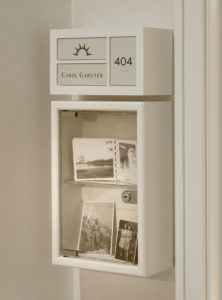 Another effort to make residents comfortable in the Sunrise facility was the addition of memory boxes to the exterior of the residential units. Each occupant has an opportunity to place photos, objects, or mementos that serve to personalize their home's front door. The memory boxes were custom-designed for Sunrise through a collaboration between HDG and the sign fabricator.
"The challenge of the memory boxes was to make sure they worked as a unit with necessary room signage that identifies the unit number and resident's name," says Erik Herter, principal and HDG partner.
Aside from following Sunrise Senior Living brand standards, accommodating those who live on the memory care floors required special attention from the HDG designers. Residents living with memory disorders comprehend pictograms better than text, so the project designers created a set that matched the building's feel overall. The pictograms guide residents to building services and amenities like the dining room and community room.
"Our goal is always to enhance the architecture while always keeping the needs of the end-users in the front of our minds," says Herter. "When we look at our sign program for Sunrise at East 56th Street, we feel like we've helped the residents be more at ease in their new home, which is the end goal of our entire project."