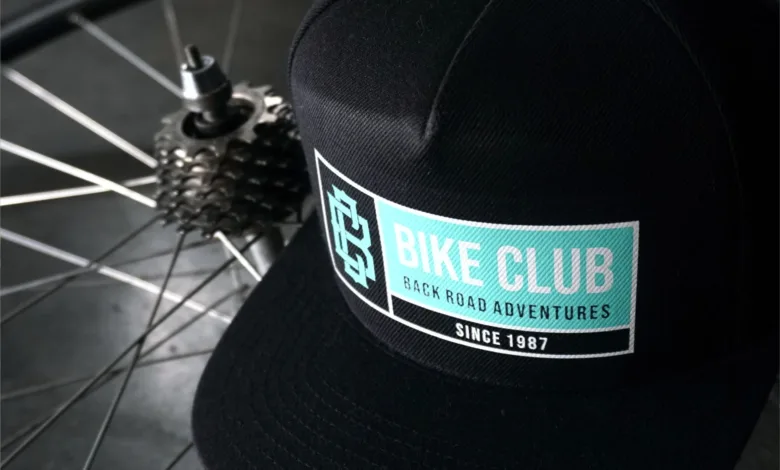 Heat transfers saw a surge during the pandemic as decorators shifted their outsourced orders to in-house or started up new businesses during the e-commerce boom.
"You don't need setups or huge, expensive machines. You can have commercial decorating capabilities from a spare bedroom," says David Conner, digital marketing manager of Stahls' Transfer Express, a Mentor, Ohio-based manufacturer of heat-applied screen-printed transfers and digital transfers and a provider of blank apparel. "The cost is super low and is built on demand, not inventory."
Decorators, sign shops, and others setting up a small-scale apparel printing business only need a heat press and individual transfers and blanks for their printed apparel and promotional products. They don't need printers and a long list of other equipment that result in high overhead costs. Startup costs can be less than $2,000 with commercial-quality results, compared with purchasing a direct-to-garment printer requiring follow-up maintenance and repair costs and facing supply chain issues with ink and substrates for methods like direct-to-film printing.
"We are seeing continued trends with DTF transfers. As films evolved and more options started coming out, it kind of changed the game as far as decoration has been done," says Adam Yukish, director of business development of All American Print Supply, a supplier of DTF printers, film, and inks and other equipment with four locations in California, Texas, and Pennsylvania.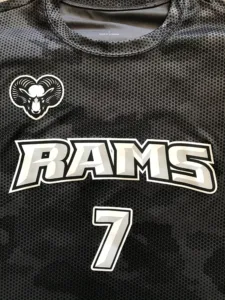 DTF film transfers take away the worry of pre-treatment like with DTG and of masking and weeding excess material like with print-and-cut vinyl, Yukish says. The transfers can use any type of ink, so that the same ink, film, and powder can be applied to any fabric, nor do they require the changing of adhesives, he says. Yukish also says the films evolved in the last six months to hot peels, which unlike cool peels, do not require waiting between transfers and the first and second applications for cooling before the transfer can be peeled off.
"Heat transfers viewed from the printing industry were seen as an inferior method. That's far from the case now," Conner says. "They didn't know the possibilities with a heat press. … It feels just like screen printing; it essentially is without the mess."
Heat transfers are digitally printed graphics applied with heat onto a substrate, like 100% cotton, polyester, spandex, a tri-blend, or a cotton-polyester blend.
"Heat transfer is similar to how you would direct screen print onto a garment. It's the same technology," says Jody Mazade, marketing director of Howard Custom Transfers, Inc., a Chicago-based manufacturer of heat transfer products.
The graphic is printed onto a carrier sheet like paper or polyester (PET) film, using the same inks as screen printing like plastisol, solvent-based, or water-based.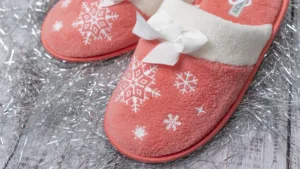 "We're screen printing onto a carrier sheet. We're gel-curing it through a conveyor dryer, then packaging it and shipping it off to our customers at wholesale pricing," Mazade says. "It's typically sports shops across the country or other apparel decorators or owners of a custom clothing brand or Etsy shop. They finish the garment themselves by pressing it onto a shirt or tote bag with a heat press."
Tote bags and other materials that can't be printed using traditional printing processes, like DTG or screen printing, are being printed using heat presses. The materials vary from hats and nylon jackets to backpacks, fanny packs, cooler bags, coozies, small cases, towels, panel artwork, and even wood and home décor items, a trend that began in the last couple of years.
"More promo-driven products that can easily fit under a heat press are definitely what our customers are coming to us for," Mazade says. "It's really interesting to see what people are dreaming up to customize."
Low temperatures have to be used with materials like nylon and polypropylene, which can melt if the temperature is too high; transfers are a good option for synthetic fibers as opposed to screen printing, Mazade says.
"Nylon and waterproof jackets are some of the bigger challenges our customers come to us with," Mazade says. "We're able to help out with specific water-based products that can be applied at low temperatures."
Heat transfer printing moving into 2023 is seeing a few trends like the addition of more and more material options, as well as a desire for multiple colors, quick and efficient applications, and high-quality substrates.
"There's definitely more DTF for heat transfers. We've seen a humongous explosion from commercial prints down to home-based creators," Conner says. "It has the same benefits of DTG."
DTF transfers are full-color, heat-applied transfers that are printed onto film and applied to a garment. They are pressed by a heat press, and then the transfer is peeled off, leaving the image.
"The manufacturers of the machines are creating a stir. They are printed on a special machine with an adhesive back," says Cris Saunders, director of sales and marketing for Insta Graphic Systems, a Cerritos, Calif.-based manufacturer of custom heat transfers and heat seal equipment. "It's new in the industry, new and revolutionary."
That's because DTF heat transfers are versatile, not limited by color count, and applicable for photorealism, gradients, and fades, Conner says. They can be used for small quantity jobs of one or a few pieces and quick applications, such as hot peel transfers for wash and wear, he says.
Stahls' Transfer Express, for example, sells plastisol-printed transfers called Goof Proof, ready-to-apply and purchased on demand, in bulk, and across different sizes. The customer submits a file and receives the transfers, which they can cut out and apply using a heat press. The same plastisol inks used in traditional screen printing are printed on a carrier or gang sheet, essentially a hot peel transfer paper printed with the plastisol, instead of directly on the substrate. The inks are applied in four seconds, allowing for the printing of up to three shirts a minute.
"You can produce more with the same equipment without the hassles of ink, emulsion, and registering colors," Conner says, adding that unlike with screen printing, a screen room and cleanup isn't necessary. "It looks, feels, and washes and wears like a real screen-printed T-shirt."
Transfer Express offers screen-printed transfers, where the more that's printed on the full-center chest design, the larger is the quantity discount, resulting in more profitability for the customer, Conner says. Customers can buy the gang sheet, then set the quantity of items on the sheet, such as logos or custom labels, and split prints across projects, he says. They also can use multiple colors, whereas before it had to be a single color.
"We sell our transfers by the page, so whatever artwork you can fit on it, it ships for the same cost," Conner says.
An additional trend in heat presses is a look toward more expensive materials with a premium feel and style, such as textures, two-tones, and tri-blends, Conner says.
"This helps certain decorators and small brands stand out in a very crowded [market]," Conner says, adding that the desire for quality is a trend he's seen in the last six to eight months. "Customers see the value in the product and are able to pay a higher price point. … It's all about the perceived value of the brand and how they position their product."
Mazade saw full-color transfers begin trending this year and expects them to continue in 2023, providing more options beyond the traditional spot or low-color transfers with simple artwork.
"I would expect DTF and digital hybrid full-color transfers to continue to take over the industry for a number of reasons," Mazade says. "They offer decorators opportunities to print on nearly every fabric or substrate without restrictions on the artwork. That's huge for decorators, eliminating the guesswork if they can accept a job from a customer. It streamlines the quoting and buying process."
Like the name indicates, hybrid transfers are a two-step process, and they're able to produce an exact image.
"The other thing we are seeing is high-definition transfers with lots of color and very fine detail," Saunders says.
Before, full color had outlines and prohibited knockouts of the artwork into the shirt color.
"They typically steered away from very intricate designs, which now can be done with DTF and digital hybrids," Mazade says. "They offer full color, gradients, shading, intricate designs, all kinds of looks we couldn't get before."
Another trend in 2022 was the comeback of puff transfers that add dimension or texture to the transferred graphic. Puff is a plastisol-based ink that, when applied, creates a retro, vintage look.
"We were concerned puff was going to be a trend that wouldn't last," Mazade says, adding that its introduction in the 1960s or 1970s fell away only to come back this year. "We're going to see that continue to be popular throughout next year."
Silicone ink
Another type of ink that offers dimension or a raised surface is silicone, a new transfer option brought to market in 2022, fitting the desire for dimension as opposed to colors melting into the fabric, Mazade says.
"The silicone ink offers a way to layer the ink enough, so it has a raised effect off the shirt or whatever garment you're printing on," Mazade says.
Silicone is water-based, which is more sustainable than other materials like PVC, Saunders says.
"People want to see dimensions, not a flat transfer," Saunders says. "Once it goes down with the heat and pressure, it creates a loft … onto the actual artwork. Instead of flat, it might be a little bit raised off your garment."
Two additional trends with transfers are the return of retro color-changing transfers that alter in appearance in light and the customization and personalization of transfer orders, Saunders says.
"It's something new. People are always eager for something new and different," Saunders says.