Features
Heat Printing for Wedding Season
Here are some of the ongoing trends to watch out for in 2019.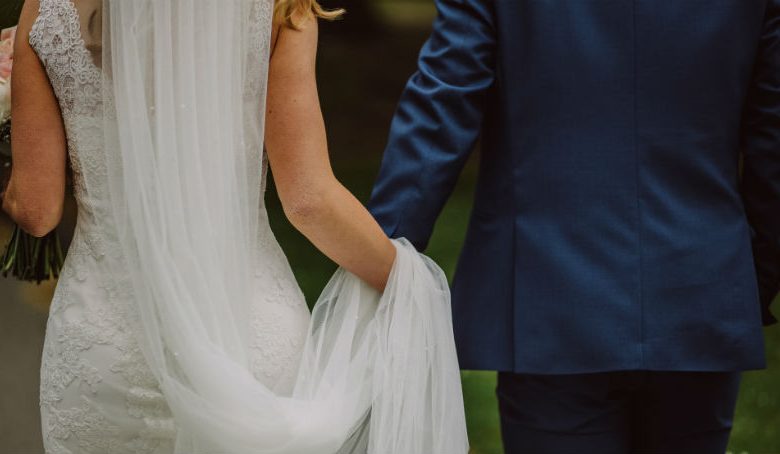 Couples tying the knot in 2019 are finding creative ways to personalize one of the most important moments in their lives. From personalized ceramic to custom apparel and accessories, here's how apparel decorators can benefit from this year's wedding season.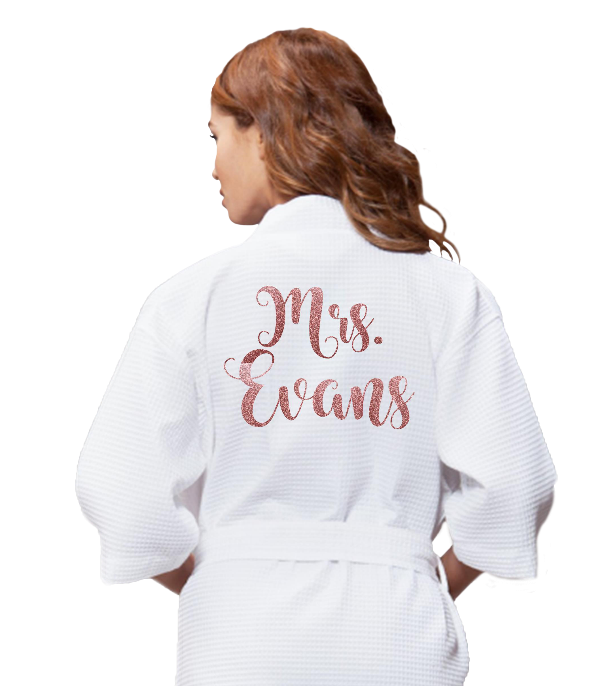 It's rare that a new trend replaces an old one. In fact, think of it as each year only adds to the roster of items and ideas that already exist. Like this personalized robe, for example. In the past, it's always been known as the "bride robe," but we're finding that the more personalized the item, the more meaningful it is to the person wearing it.
By simply changing out the word 'bride' to the new last name of the bride-to-be, it becomes something they can hold on to and use time and time again as opposed to just one day.
Using heat transfer vinyl (HTV) finishes such as glitter and metallic adds more value to the product because these finishes feature a more premium look and feel. With such a wide range of colors offered in HTV now, you can also provide colors that match the wedding color palette for an even more attractive product.
Don't forget about the bridal party. It's common for the bride and her tribe to have a photo session while getting ready. For this, it's typical that the bridal party and bride all have personalized robes as they get ready before putting on their dresses and gown. Don't miss out on this profit opportunity!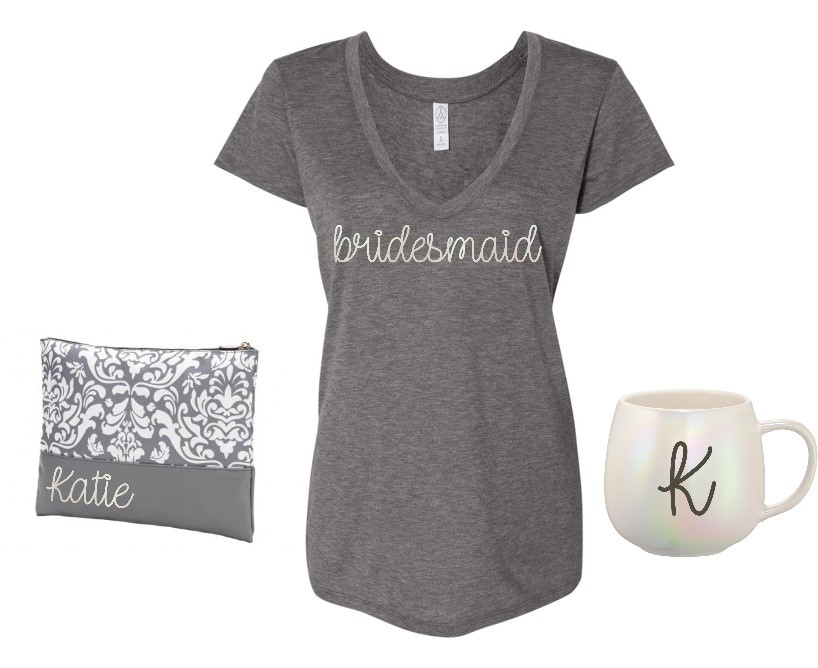 Speaking of the bride's tribe, bridesmaid (and groomsmen) proposals are becoming increasingly popular with how-to articles, and hundreds of examples populating on Pinterest. Bridal party proposals have become just a natural progression for wedding planning. In the age of text messages and Snapchat, receiving something personal and handmade makes being asked to be a part of the couple's big day more memorable.
How can you, as an apparel decorator, profit from this opportunity? Nearly anything you currently heat print or customize can turn into a bridesmaid proposal-Ts, mugs, koozies, and champagne flutes, to name a few.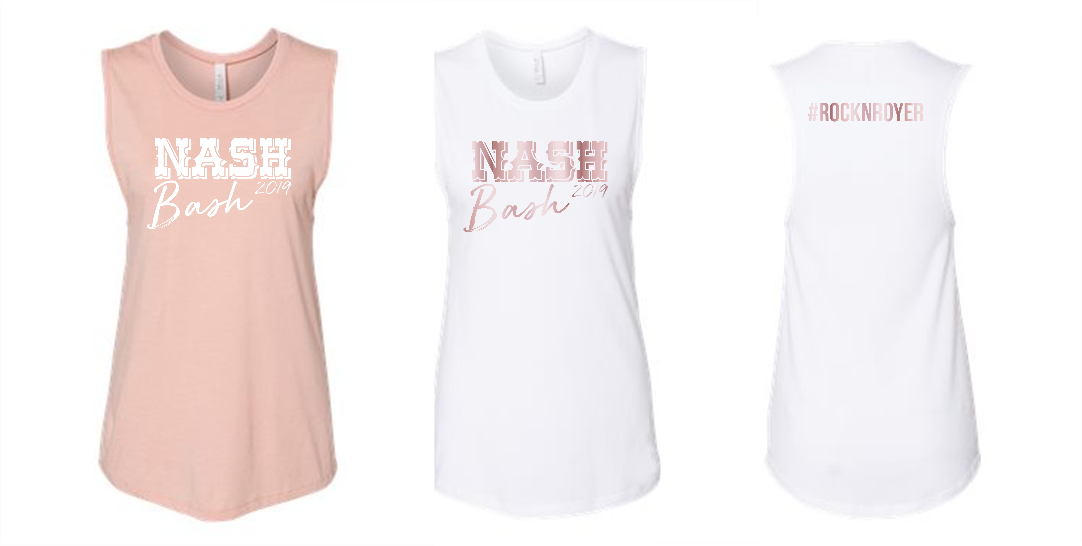 In the past five years, bachelorette & bachelor parties have exploded. They've transformed from just a night out on the town into weekend getaways around the world. Whether it's wine tasting in Napa Valley or letting loose in Nashville to celebrate the impending nuptials, matching bachelorette shirts are trending in a big way! How can you stay ahead of the competition and uniquely offer this popular item? Add something personable to the item such as the #weddinghashtag. Wedding hashtags have become part of the norm when planning wedding festivities. As social media has become a significant part of our daily lives, it's natural that couples would begin to incorporate that aspect into their wedding as well. The most common way to do so is by creating a hashtag to mark any wedding-related festivities.
It's commonly used for bachelorette parties, and of course, the big day, family, friends, and guests of the bride and groom can join in on the fun by sharing photos of the events and hashtagging on their social media. This trend is a big opportunity for heat printers that offer personalization with HTV for quick turns.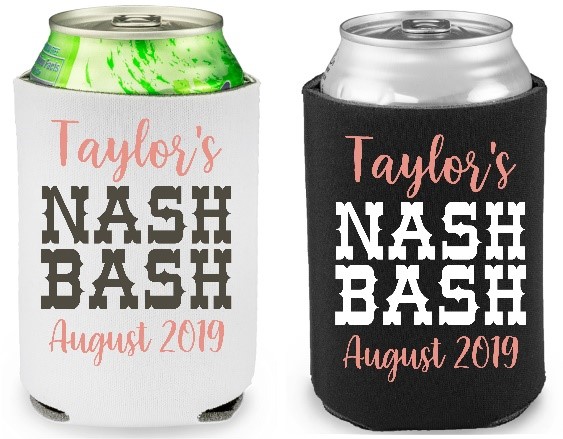 What's a bachelorette party without a party favor to remember the occasion? Personalized party favors such as can and bottle sleeves like the ones photographed above are yet one of many options you can offer. What's great about offering koozies is it does not matter the destination, these are easily portable and are an excellent fit for any party theme. When considering what type of can/bottle sleeve to print with your heat press, be sure to keep the substrate in mind. Some can/bottle sleeves are made of neoprene, where others are made of polyurethane foam. Whichever the case, you want to be sure the direct substrate you are printing on is polyester, which is typically the top layer of the sleeves.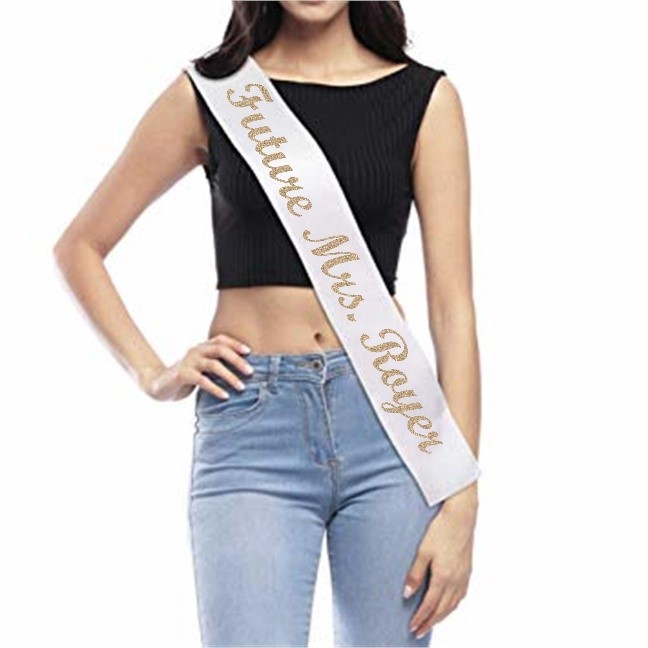 The "bride to be" sash is a trend that doesn't seem to be stopping anytime soon. These sashes are a great way to represent the bride's personality and help keep her excited for what's just around the corner. Because this is such a big trend, it's something many party supply stores are offering. As an apparel decorator, you can set your business apart by providing a personalized sash that is more meaningful to the bride. Using "Future Mrs. ____" is more original, and a sure way to gain the potential business. After all, the bride is celebrating getting a new last name. Bring it to life!
Tip: Sashes are typically made of a satin substrate which is usually a heat-sensitive item. Be sure to use a low-temp HTV that applies in the 280-290 range to avoid scorching or burning the item.
The only thing more romantic than the big day for the bride and groom is the special vacation for two that follows. When guests for bridal shower's think about gifting options for the bride, items for the honeymoon are at the top of the list. Personalized travel bags with the bride's new initials are a popular and unique gift to give. These carry-all bags are perfect for holding all the essentials. 

Tip: When heat printing bags, utilize heat press accessories such as small interchangeable platens, pads, and even pillows that will help to isolate areas without causing uneven pressure. Also be sure to keep an eye out for hardware that can melt such as button, zippers, wristlets, and tassels.