Features
Hear From Your Peers
Find out what the market is saying about the Canon Colorado Printer Series.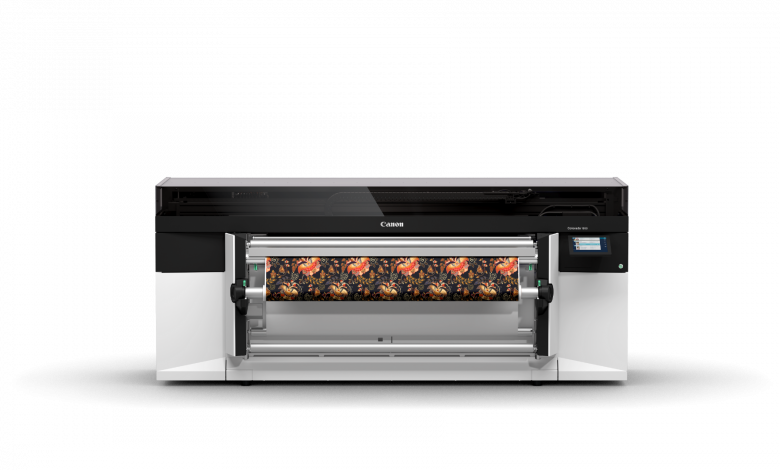 What the market is saying about the Canon Colorado Printer Series
Print Service Providers (PSPs) have many choices when it comes to graphic devices that will help deliver real production efficiency while lowering their operating costs, enabling them to profitably grow their businesses. Print volumes have continued to grow in the wide-format graphics marketplace while turnaround times continue to shrink. Analysts confirm that more than 40% of production jobs need to be turned around within 24 hours, and a majority of those are same-day.
Read about what PSPs like you have to say about the Canon Colorado series and how it benefits their operations.
GROUP IMAGING – Mesa, AZ, Jeff Burris, Owner
Group Imaging started in the early '90s as a company that exclusively worked with U.S.-based youth camps. They have grown to serve an array of clients throughout the U.S. and Canada, with a client focus of churches, nonprofit ministries, colleges, and missions' organizations. As their markets grew, so did their services, transitioning to wide format, design, and in-house fabrication of displays, signs, banners, screen printing, stands, and exhibits.
In Jeff's words "I needed what the Colorado could do. With output off the Colorado printer, we no longer need to laminate. For example, I can take acetone and pour it onto the surface, and then wipe the spray paint, graffiti, or other marks off the unlaminated surface without damaging the image. We cannot do that with other technologies in our shop. This is a huge advantage for us in both cost and production savings."  Jeff also added, "Now I can sleep well, very well, without that knot in my stomach, because I know that the wallcoverings we produce off of the Colorado will have image, color, and geometric consistency."
Group Imaging Testimonial of the Océ Colorado 1640 Printer
Color Reflections – Philadelphia, PA, Eric Burger, Owner
With fifty years of expertise in wide format printing, Color Reflections prints an array of adhesive-back vinyls for murals, trade show banners, and posters for their retail, corporate, and film customers. Many of their projects require fast turnarounds, and they needed equipment
that could deliver quickly and increase their uptime. Color Reflections found that the Colorado printer not only helped them improve their production time and get the most out of each roll, but it allowed them to create high-quality prints quickly?-?ultimately improving their bottom line.
According to Eric, "The machine is very, very simple to operate and the quality is outstanding. The ability to use up scrap is fantastic?-?plus, it runs itself: you don't have to babysit it. When you're paying $675 for a roll of goods, and you've got 20 feet of it on a roll, that stuff adds up. So, any waste equates to the bottom line, and we're always bottom-line people. In this day and age, we're being pushed to sell things at a better number, including cheaper and faster. This Colorado printer is one of the tools that helps us to mitigate that waste."
Eric adds,"I would think these things are flying off the shelf because of the price, speed, and quality. And that's one of the main metrics I use when I go to buy a new piece of equipment. It's a very simple equation: if I can increase my capacity, increase my quality, lower my cost per square foot, and the price of entry is not too cost prohibitive, then it's a no-brainer."
Color Reflections & Why They Chose the Colorado Roll-To-Roll Printer
To learn more about what the Canon Colorado printer series can do for your business, visit csa.canon.us/flxponential.