Features
HanesBrands Enters Esports Partnership
Champion partners with PlayVS, the official platform for high school esports competitions, to provide players with uniforms and fanwear.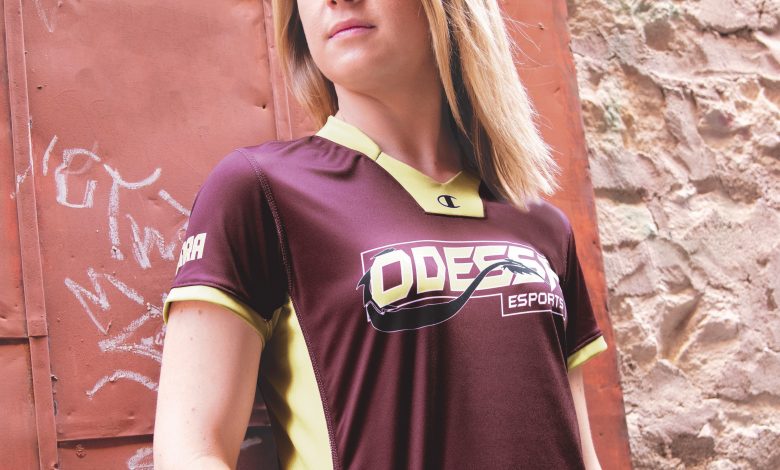 WINSTON-SALEM, N.C.-As the electronic sports (esports) season begins for high schools, HanesBrands' Champion brand partners with PlayVS to support the sport's growing number of participants.
Through the partnership, Champion is the uniform and fanwear provider of PlayVS, the official platform for high school esports competitions.
Tyler Lewison, general manager of Champion Teamwear, says esports is a "co-ed, no-cut sport" that doesn't require schools to travel for competitions, which allows "anyone to be an athlete."
He adds, "We have aligned with high school esports because it has long followed the mantra that anyone can be a champion, and, for that reason, there is also tremendous growth potential."
According to the National Federation of State High School Associations (NFHS), there are 16 states involved in official esports at the high school level. This number is up from the eight who participated in the spring 2019 season. The association says the average size of teams is also growing to a projected 13 players per team this season.
"Through esports, students are exposed to incredible opportunities for growth and learning, including improved communication, collaboration, critical thinking, and creativity skills," says Mark Koski, CEO of the NFHS Network. "High school athletes who wouldn't typically consider playing traditional team sports can experience the same benefits of camaraderie, character development, and teamwork through esports."
HanesBrands says uniforms for esports teams contribute to their dynamic but are also an essential aspect of bringing acceptance to esports.
"Team jerseys and other apparel provide cohesion and a sense of belonging," Lewison adds. "We help these players come together and feel pride in their team, which amplifies the benefits."
To learn more, visit championteamwear.com/esports.