Features
Hanes and Michael Jordan Celebrate 30 Years
HanesBrands and basketball legend Michael Jordan celebrate 30 years of partnership with special trading cards. 
WINSTON-SALEM, N.C.-HanesBrands and basketball legend Michael Jordan celebrate 30 years of partnership. To commemorate the anniversary, the two launch an exclusive trading card promotion.
A Hanes press release states, "It all started in 1989. Jordan scored the 10,000th point in his basketball career and hit "The Shot," one of the most dramatic NBA playoff-series winning buzzer beaters in the history of the sport. It was also the year that Jordan and Hanes first teamed up and told consumers that, 'Nothing else feels so right.'"
The partnership between the North Carolinians was meant to be and has stood the test of time, according to Sidney Falken, chief branding officer for HanesBrands.
"Michael has always had his pick of brands to endorse, and we are incredibly honored that he has chosen to stay with ours for the past three decades," Falken adds. "This is one of the longest-running and most successful partnerships of its type to date, a powerful statement about Michael and Hanes."
To celebrate the 30-year relationship, Hanes launches a promotion beginning March 11. More than 800,000 specially marked bonus packs of men's underwear will contain a pack of 30th Anniversary Michael Jordan trading cards.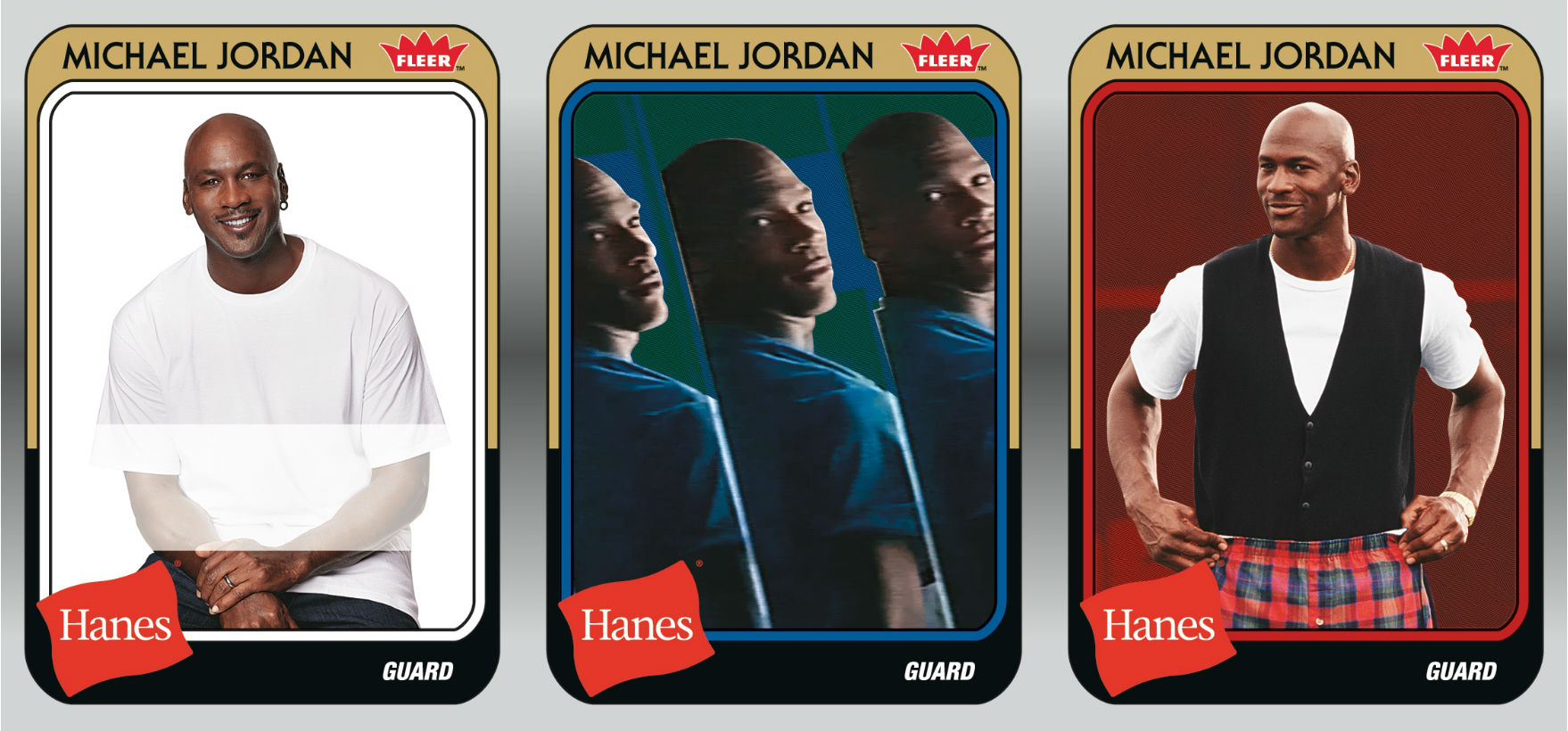 The Upper Deck Company, a sports and entertainment company that creates collectibles and memorabilia, produced 170 different Fleer trading cards each with a picture of Jordan from one of his Hanes advertisements on the front and statistics and fun facts on the back. Cards are inserted randomly in five-card packs, and 10 lucky consumers will find a rare Michael Jordan autograph card.
Reflecting on the 30-year partnership with the company, Jordan says, "I've always had a special bond with Hanes and the people there. We've been together for a long time now spreading the word about comfort, style and innovation-and filming some fun commercials along the way. It's truly been a great relationship, and I'm happy to be celebrating this milestone with them."
A limited number of bonus packs with trading cards are available on the Hanes website and across all retail channels.
For more information, visit www.hanesbrands.com.