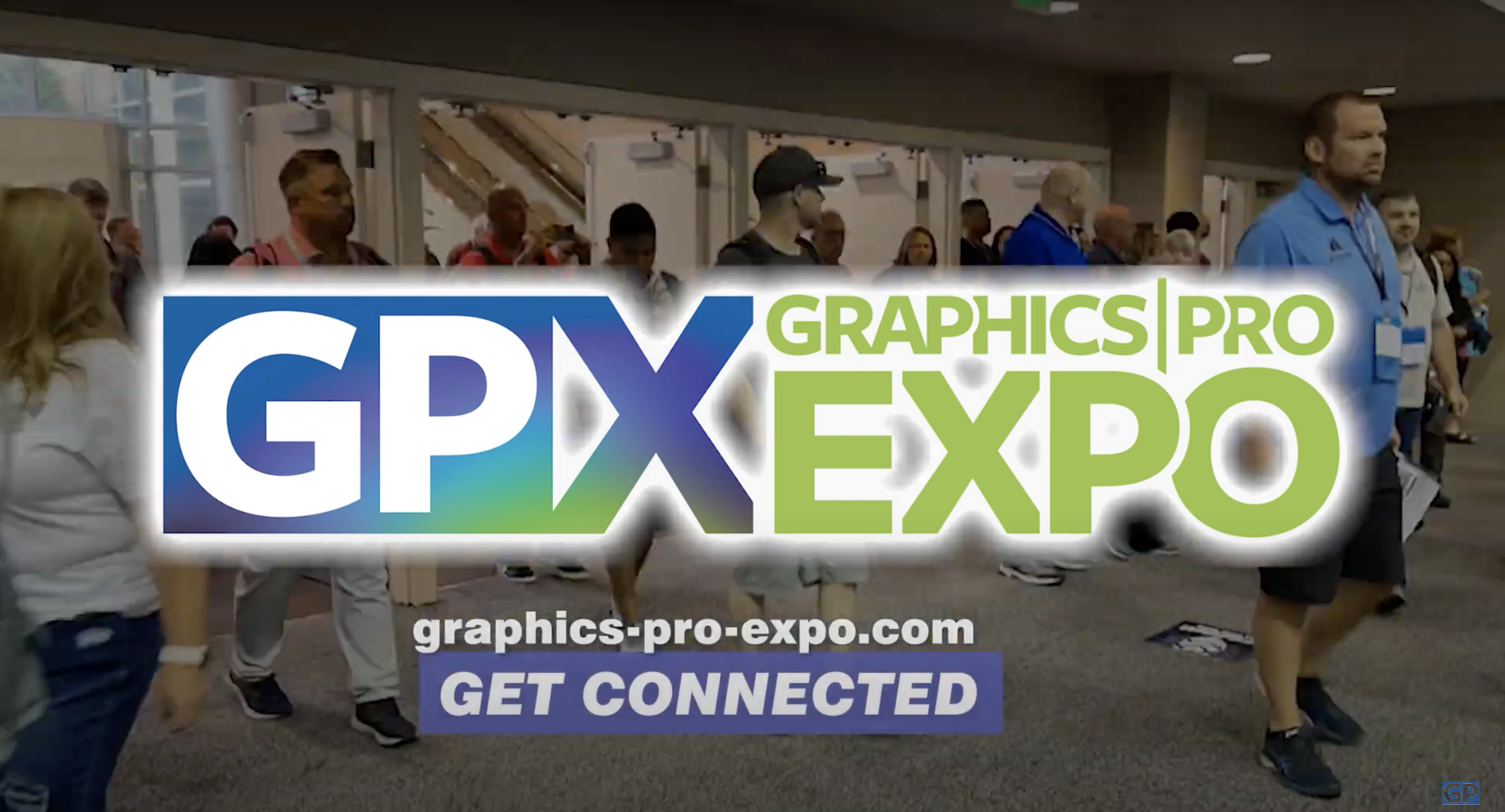 GRAPHICS PRO EXPO (GPX) announces its 2023 event schedule, featuring five locations across the U.S.: Irving, Texas, March 9-10; Charlotte, North Carolina, April 27-28; Indianapolis, Indiana, June 15-16; Portland, Oregon, July 19-20; and Long Beach, California, Aug. 17-19.
These multi-market, regional events deliver the awards and personalization, apparel decorating, and sign and digital graphics markets, all under one roof with free registration until the day each event starts.
GPX also includes Training in the Classroom, covering a variety of different topics designed to arm attendees with new skills and profit centers for their businesses. Each event launches with a full day of education, followed by two days of exhibits and classes.
"Each time I attend GRAPHICS PRO EXPO, I come away with new knowledge and resources. One of my favorite things is the training offered; I love being able to offer my team new ways to expand their knowledge from other sources in the industry."
— Charli Belz, Impress Designs, Dallas
GPX Indianapolis features START HERE Academy, a 101-level educational conference the evening before exhibits open that provides valuable start-up resources for makers and crafters interested in turning their hobby into a business, and for established businesses looking to add new profit centers in related markets.
GPX Long Beach features WRAPSCON, the single largest gathering of wraps and vinyl installation professionals with top installers and designers on hand to share their secrets and present live demonstrations throughout the event.
GRAPHICS PRO EXPO 2023
The 2023 GPX lineup includes:
March 9-10 (education starts March 8)
Registration opens Dec. 30
April 27-28 (education starts April 26)
Registration opens Jan. 20
June 15-16 (education starts June 14)
Registration opens March 10
July 19-20
Registration opens April 14
Aug. 17-19 (education starts Aug. 16)
Registration opens May 12
Stay tuned for more news and information about the 2023 slate of GPX in-person events for the awards and personalization, apparel decoration, and sign and digital graphics markets at graphics-pro-expo.com.