Features
Graphics One Now Exclusive U.S. Distributor for Italy's Shock Line
Graphics One will be the exclusive point-of-contact for Shock Line supplies in the U.S.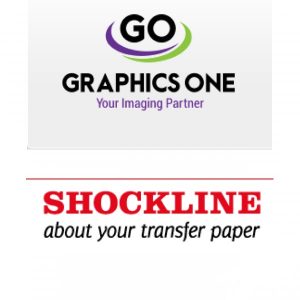 Graphics One, a Sunnyvale, California-based distributor of digital printing equipment and accessories, announces that it will become the exclusive distribution arm for Shock Line in the U.S. Shock Line is an Italy-based producer of transfer papers and decals for laser printers and inkjet plotters.
According to Dan Barefoot, vice president at Graphics One, the company will distribute the complete range of Shock Line products through its distribution partners in the USA market. "We already have a distribution channel established and will use this channel," he says.
William Trivelli, product marketing at Shock Line, adds, "We know that Graphics One has been in the market for a long time and has experience in the world of transfer paper. We were looking for people prepared to invest in authentic 'made in Italy' products … We are eager to enter the U.S. market and happy that Graphics One is leading us in this direction."
"We are really excited to be working with the extensive product line offered by Shock Line," Barefoot adds. "More importantly, the people of Shock Line are world class and are constantly coming up with new products for this market segment. We believe this will be a true win-win for both companies."