Features
GPX Schedule: Indianapolis, Meadowlands, Long Beach, and Charlotte
Registration is now open for GPX Indy and Meadowlands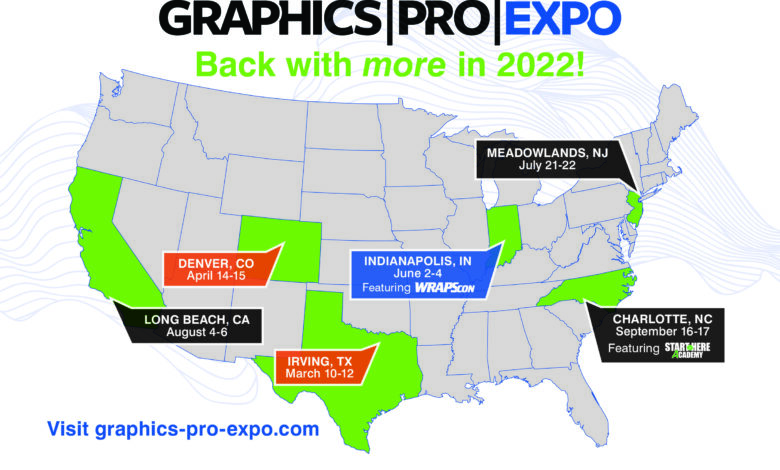 Depending on your location, almost anywhere east of the Mississippi this summer, there's a GRAPHICS PRO EXPO coming up near you, in Indianapolis, Indiana; Meadowlands, New Jersey; and Charlotte, North Carolina, featuring START HERE Academy.
Registration is now open for GPX Indianapolis, being held June 2-4 at the Indiana Convention Center (classes start June 1) and GPX Meadowlands, July 21-22 (classes start July 20). Registration for GPX Charlotte, being held Sept. 15-16, opens June 14.
If you're on the West Coast, don't forget that GPX Long Beach is Aug. 4-6, with registration opening on May 2.
GPX Indianapolis includes WRAPSCON — featuring the top graphics installers in a variety of competitions, panels, and educational presentations — as well as a variety of training and live interviews covering the apparel decorating, awards, personalization, and sign-making markets.
Registration is free and includes access to everything at GPX, including WRAPSCON and any other special programming, training, and networking events, like The Mixer @ GPX Friday evening after the expo hall closes with drinks and hors d'oeuvres at Elements Financial Club @ Victory Field, right around the corner from the Indiana Convention Center.
Find more information about GRAPHICS PRO EXPO events: