Features
GPX Long Beach Opens Thursday; Classes Start Wednesday
GPX Training in the Classroom starts Wednesday, Aug. 11, and the exhibit hall opens Thursday, Aug. 12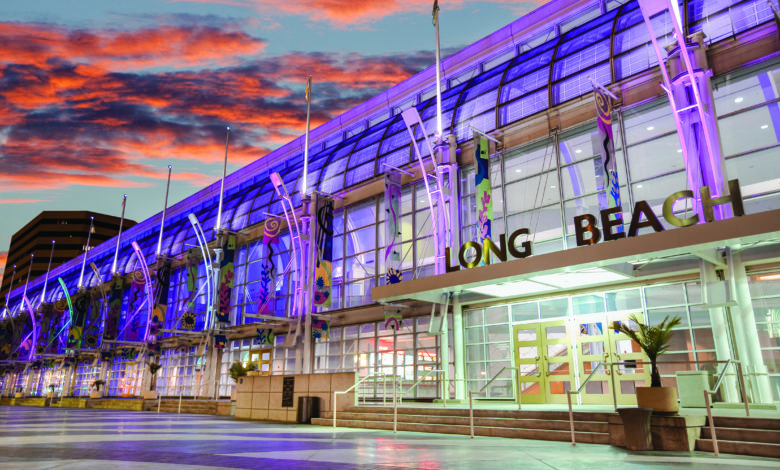 GRAPHICS PRO EXPO (GPX) Long Beach features a variety of classes, both in the classroom and in the hall, that begin Aug. 11, one day before the full exhibit hall opens. The show opens Thursday, Aug. 12, and runs through Saturday, Aug. 14.
At GPX Long Beach, you can see new products, learn new techniques, meet industry experts, connect with suppliers, and network with peers.
Featured exhibitors include Trotec, JDS Industries, Epilog Laser, and StratoJet. You can see a full list of exhibitors and which booths they'll be at here. Your free registration for GPX Long Beach also includes chances to win $500 in Buyer Bucks each day.
Wednesday, Aug. 11
Join the DTG Revolution, sponsored by Hirsch Solutions Inc.
Thursday, Aug. 12
Get the Most from Your Laser Investment: Tips & Techniques to Save Time & Increase Profits, sponsored by Epilog Laser
Top Apparel Trends and How to Print Them, sponsored by STAHLS'
Manage Your Graphics, Boost Your Profitability, sponsored by GraphicsFlow/InkSoft
Screen Print with Just a Heat Press, sponsored by Transfer Express
Skills, Strategies, & Laser Hacks to Help You Succeed in a Changing Business Environment, sponsored by Trotec Laser
Friday, Aug. 13
CorelDRAW A to Z, sponsored by Corel Trainer
Troubleshooting Sublimation, sponsored by JDS Industries
Should You Print Licensed Logos? Sponsored by Transfer Express
Why UV Print & Why Now, sponsored by PDS Equipment
Learn Sandcarving with Rayzist Photomask, sponsored by Rayzist Photomask
GRAPHICS PRO EXPO is committed to providing a safe venue in coordination with local authorities and the Long Beach Convention & Entertainment Center as we return to live events in 2021. Per local orders, face masks will be required at all times in the facility and will be available for those who don't have one or forgot to bring one.
Find a more extensive list of safety protocols and procedures at Long Beach Convention & Entertainment Center, here.
Find more information about GPX Long Beach here. And, register here.
If you can't join us in Long Beach, make sure to check out the remaining GPX events at the following locations:
Pittsburgh, PA
David L. Lawrence Convention Center
Sept. 24-25
Charlotte, NC
Charlotte Convention Center
Oct. 29-30