Glitter Craze Opens Shop in Connecticut
After being a home-based business for the past nine years, owner Tammy Guys opened the first retail location in November.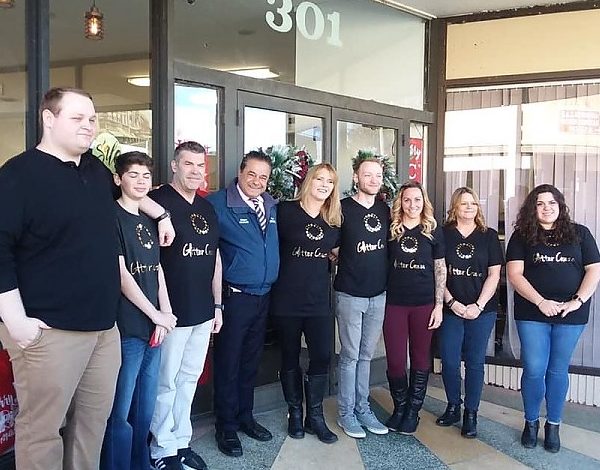 Glitter Craze, a producer of personalized gifts and supplier of crafting tools, opened its first retail location in Ansonia, Connecticut last November. What started as a home-based business for Tammy Guys has turned into a full-fledged operation that involves her entire family.
"It has now turned into something so big that we have had to move twice and now employ both our sons and two other employees," Guys tells A&E. "We are a close family and it has been amazing to see how they have embraced business and are learning so much about what it takes in all aspects to make it work."
Before embarking on a personalization business, Guys worked as an interior designer. When the company she worked for filed for bankruptcy, she took that time to start her own business. For the past nine years, Guys has been self-employed, offering personalized gifts for weddings, birthday parties, holidays, and more.
"I've always been interested in crafting and it's something I've done for years," Guys explains. "I never imagined it would turn into such a large business and I was just amazed I could spend my time getting paid to do what I love."
Although Guys has been crafting for the past several years, it wasn't until this past year that Glitter Craze launched online with a focus on catering to the crafting community. Guys also runs a couple of crafting groups on Facebook where, this past year, she decided to start offering crafting supplies and more tutorials to other crafters. According to Guys, some of those Facebook group members made the drive from various locations, including New York, to see the new shop and learn from Guys in-person.
Now in its storefront, the business offers workshops and parties for adults and children, including slime and rock painting classes as well as wedding and baby showers. Unless it's a private event, anyone can attend the events to learn how to personalize signs, clothing, drinkware, and more.
"We want a fun place for everyone to have a creative outlet and to try things they may never try otherwise," Guys elaborates. "We feel all of our crafts are things that they can take what they have learned and do them at home and tap into their own creativity."
In addition to the workshops and supplies offered at Glitter Craze, Guys is currently planning to brand some of their own craft product lines and has plans to open locations in other states.
For more information, visit www.glittercraze.com.