Features
Giving Back: OAAA Announces New Scholarship
A $5,000 annual scholarship has been created in the name of Joseph Zukin, who was inducted into the OAAA Hall of Fame in 2013.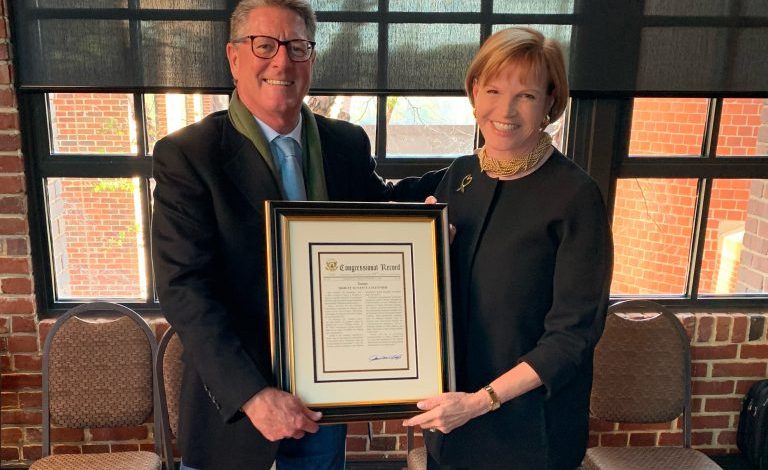 The Washington, D.C.-based Out-of-Home Advertising Association of America, the trade association serving the out-of-home advertising industry, announces that the Zukin family (Meadow/Stott Outdoor Advertising) has launched an endowed college scholarship to honor Joseph Zukin (1926-2018).
Zukin began his association with the out-of-home advertising industry as a client, when he was president and CEO of Frontier Village Amusement Park in San Jose, California, in the 1960s. He then spent 30 years as president and CEO of Meadow Outdoor Advertising, a family-owned, service-oriented firm. The company has grown to now have billboards in multiple Western states.
Over the years Zukin served on the OAAA Board of Directors, supporting political outreach and helping to ensure strong protections in laws and regulations.
Zukin was inducted into the OAAA Hall of Fame in 2013.
The announcement of the scholarship was made by his son, Mike Zukin, during the Foundation for Outdoor Advertising Research & Education (FOARE) board of directors meeting Nov. 13 in Washington D.C. Son Chris Zukin was also in attendance.
The Zukin scholarship will be awarded by FOARE. The endowment is $150,000, the annual scholarship will be $5,000.
Joseph Zukin was inducted into the OAAA Hall of Fame in 2013.
In other OAAA news, the Nov. 13 board of directors meeting was the final one for outgoing president and CEO Nancy Fletcher, who had been at the top of the OAAA for nearly three decades. The new OAAA leader, Anna Bager, started in September, when Fletcher became president and CEO emeritus.
Fletcher was praised for her tireless efforts in leading the OAAA, and a tribute to her was published in the Congressional Record of Nov. 12, submitted by Sen. James Inhofe (R-OK). Inhofe is a former two-time chairman of the Senate's Environment & Public Works Committee.
At the meeting, Sean Reilly of Lamar Advertising Co., chairman of the OAAA board, read the conclusion of the tribute posted in the Congressional Record: "Please join me in extending congratulations to Nancy Fletcher for her successful leadership of OAAA and her contributions to the public good."