Features
Giving Back: Konica Minolta CEO Co-chairs Annual New York City Kidney Walk
Konica Minolta collects donations for the National Kidney Foundation throughout the entire year, it says.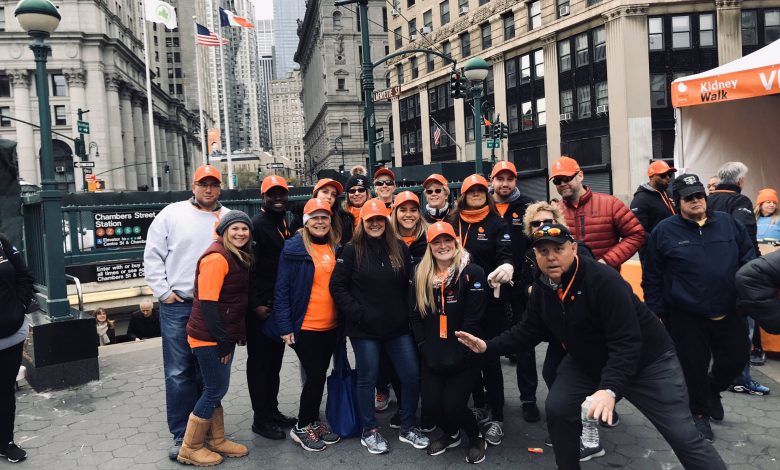 Employees with Ramsey, New Jersey-based Konica Minolta Business Solutions U.S.A. participated in the 18th New York City Kidney Walk this past Sunday, in support of the National Kidney Foundation. Rick Taylor, the company's president and CEO, served as co-chair of the event, along with dealer-partner Larry Weiss, president of Atlantic, Tomorrow's Office.
Taylor and Weiss have been working together with the NKF Serving Greater New York and Connecticut to help raise $1.2 million to provide a broad array of programs, resources, and services for patients, those at risk, healthcare professionals and the general public. The Kidney Walk program is the nation's largest fundraiser to fight kidney disease. Held in nearly 100 communities, more than 85,000 walkers participate annually. More than 80 cents of every dollar donated directly supports NKF programs and services.
"I am proud to serve as co-chair for the 2019 New York City Kidney Walk," says Taylor. "With one in three American adults at risk for kidney disease, my goal as co-chair is to raise awareness and continue the conversation surrounding kidney health. In this role, I am committed to making 2019 a record-breaking year, raising funds to support the NKF's lifesaving outreach initiatives and innovative research."
According to his company, Taylor is well-known for his charitable work, helping to raise $6 million for charity in the first quarter of 2019. Encouraged by Taylor's passion for philanthropy, the Konica Minolta NYC Kidney Walk team has grown to more than 70 walkers and fundraising efforts have the team near the top of the event's annual fundraising leaderboard. "As a company, we are committed to supporting this important cause that affects so many of our employees and customers on a personal level," says Taylor. "I'd like to thank every employee who has shared their story, joined the team and raised funds. Your enthusiasm and efforts are inspiring and will have a lasting impact on our communities."
Throughout the year, Konica Minolta, a long-time partner of the NFK, attains donations through employee activities, with full proceeds going toward the National Kidney Foundation.