Features
Giving Back: Esko Awards Indiana State with Large In-Kind Donation
Esko says an aging workforce and growing skills gap were two of its concerns that prompted the donation.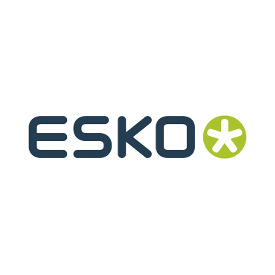 Ghent, Belgium-based Esko, a maker of finishing equipment and developer of workflow software that has its U.S. headquarters in Miamisburg, Ohio, announces a $1.2 million in-kind gift to Indiana State University's packaging engineering technology program. The company's support includes annual licensing for its design and production software platforms.
"At Esko we believe in investing in the future of our industry," says Melissa Plemen, director of marketing for Esko North America. "It's clear that our sector has an aging workforce and an emerging skills gap, which programs like the one at Indiana State University are key to resolving.
"We are extremely lucky to have the commitment of the ISU to packaging, helping to stimulate knowledge building and innovation in to the future. We are proud to partner with them to support the development of packaging students-our future packaging heroes who will drive efficiency, break down barriers and make a real difference to the businesses that they join. In our small way, we hope we are enabling the next generation of leaders in packaging to emerge."
Andrea Angel, vice president for university advancement and CEO of the ISU Foundation, says the school is very grateful for the donation.
"The experience for our students to work with the same software that develops 9 out of 10 retail packages furthers our commitment to hands-on learning and career readiness," she says.