Features
Functional and Fashionable Fleece
Get the word on the latest in fleece styles, cuts, and patterns in this article from the August issue of Printwear.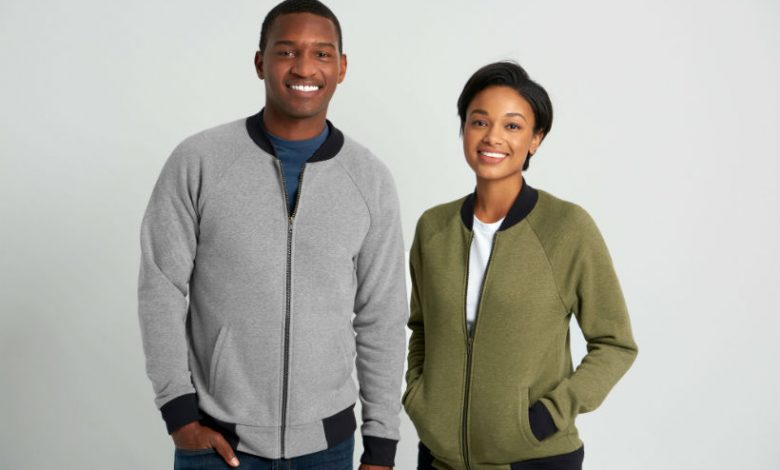 Ask someone what a stock market broker and an Insta-influence maven have in common, style-wise, and the only response given might be a blank stare. In reality, the answer is so on the nose, it's probably (literally) right under your nose now!
Whether it's repped in the form of a conservatively tailored corporate logoed vest on the trading floor, a cotton candy-colored zippered jacket in a street photoshoot, or a million oh-so-comfy ways in between, we, the people, cannot get enough of fleece.
"Fleece hoodies are a staple in everyone's closet," agrees Genevieve Lopez of Next Level Apparel. "The fleece hood was designed to keep laborers warm in the chilly conditions of New York City warehouses. Flash forward to 1970, and the influence of hip-hop revolutionizes how people would wear hoodies. They were no longer just to keep people from being cold." Lopez explains that the hoodie became a canvas for artists to make a statement. As hip-hop culture became a forceful genre in music and fashion, it wasn't much longer until students, style icons, athletes, and the rest of the world followed suit.
Part of the reason we love fleece so much is that it looks good on all shapes; it feels good in every form, and current trends reflect how we've moved the goalposts for the fabric that moves with us.
TOO COOL. FOR SCHOOL!
We all know that fleece is the real Big Man on Campus. From an 8 a.m. Econ course to debate practice to the Saturday night hang, prep and college couture is basically one long fleece-filled experience, which also extends to alumni and family.
"There may be no greater pairing in the apparel world than college kids and fleece hoodies," states Phillip Ambros, Sierra Pacific Apparel Group. "The casualness and comfort make hoodies and sweaters time-tested classics on campus. This year, we are seeing a greater demand for more relevant styles, as the solid color hoodie days are passing and the fashion-forward days are beginning. Texture fabrics, stripes, extra pockets, and fashion colors are really gaining traction this season."
At HanesBrands, Marcus Davis says to look for bright and primary colors, along with more color blocking in fall fleece offerings. "Often the color blocking can be used to represent school colors, or it may be more of a designer statement, as you'll see it across retail as well." He portends that garment-dyed fleece, with slight imperfections and a well-worn softness, will make top grades on campuses this fall. Davis also expects to see plenty of mid-weight fleece, which acts as a super versatile layering piece. Also, anticipate the crowd-pleasing reverse weave blanket to be found across laps in stadiums as the athletic seasons get underway.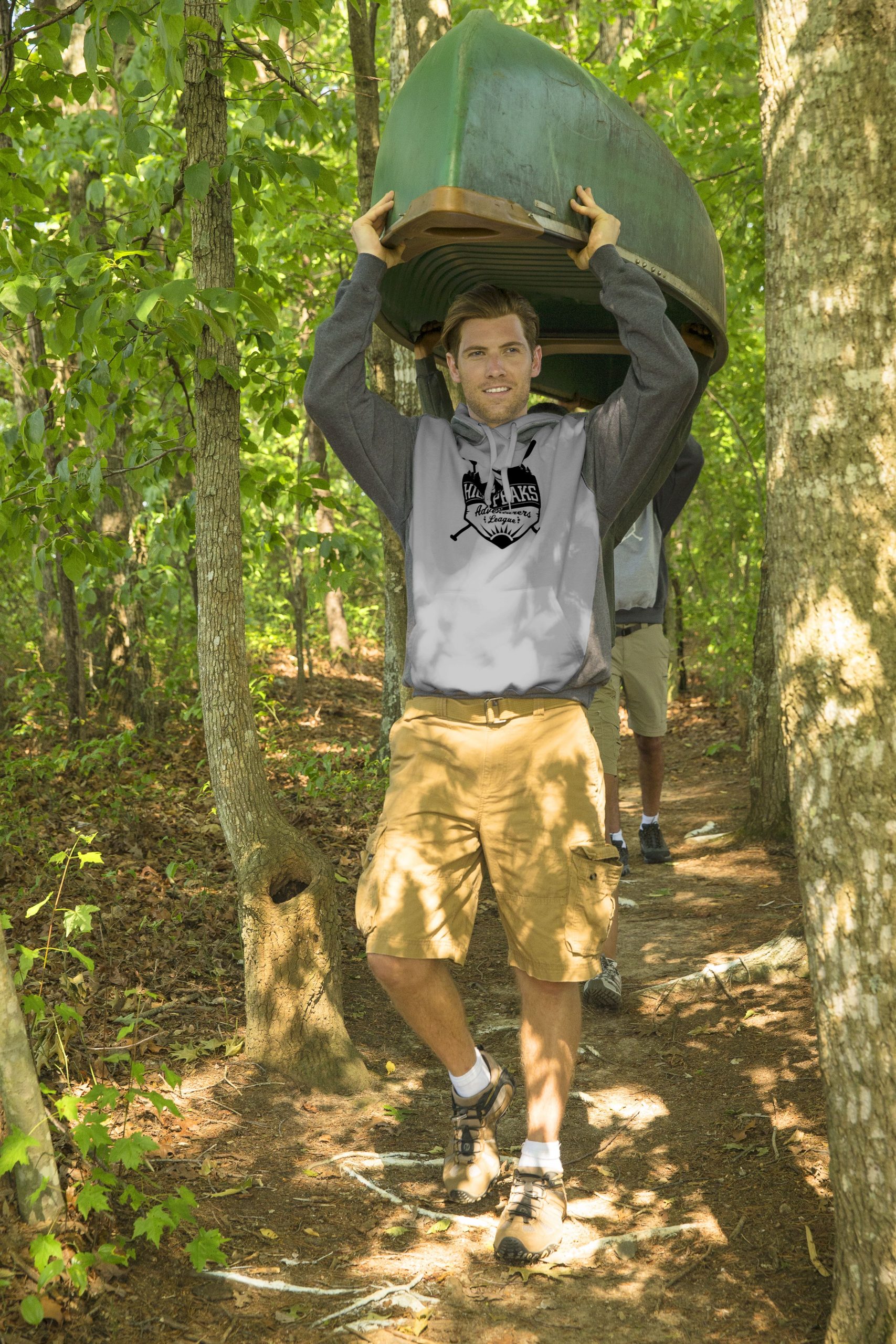 (Image courtesy HanesBrands)
"College merch is a great way to represent school spirit. Students, parents, grandparents, and faculty wear it proudly," Lopez says. For those who still have their treasured school hoodie after years, even decades, the garment stirs up a sense of nostalgia. It's a reminder of good times, football games, college relationships, and a simpler time in life. She points out once again how pop culture drives trends, and early this year saw an absolute jackpot in re-hyping our academia fleece fanaticism.
"In April, Beyoncé walked onto Coachella's stage with a blinged-out, college-style hoodie, replete with a full marching band and dance ensemble in coordinating pieces." Honoring the Greek traditions of historically black colleges and universities, the biggest superstar in the world reignited fire into a classic fad overnight. For those who didn't attend the show, her accompanying documentary was released on a platform with 150 million subscribers. Lopez adds, "If the Beyhive didn't have a college hoodie before that, they are now out collecting similar fleece pieces to emulate the image."
This popular 2019 wave in academic fleece will be aptly met with varsity letterman jackets, according to Citadel's Courtney Karam. "Campus wear is completely about comfort," she says. "Many of today's classrooms are kept cooler than the outside temps, so the garment of choice is going to be a fleece garment." Dress like Beyoncé and keep warm? Of course, school-inspired fleece is going to top the charts this year.
WHAT'S BEING SERVED? LOOKS.
Beyond campus grounds, this season will bring fleece in updated shapes and rejuvenations of traditional prints and cuts. For example, Tri-Mountain offers a sleeveless fleece dress that incorporates the familiarity of a favorite fabric in an unexpected cut. Tri-Mountain's John Perez describes this look as a fashion-forward style, not widely seen right now. "Using fleece to make this dress makes it that much more versatile," he says. "It can be easily layered with a sweater or jacket and worn with leggings for those cool weather environments or a more conservative look. This fresh trend is unique, cute, and the kicker: pockets!"

(Image courtesy Tri-Mountain)
As for pockets, which have been known to make female consumers jump for joy at the very realization of their unexpected existence, Perez reaffirms the design feature will continue to be heavily included in the top fleece looks. "In our era of gadgets, pockets are always needed. Chest pockets, inside pockets, dress pockets. Pockets with zippers too…anything to help avoid that gut-wrenching feeling when you reach in expecting your phone, and it's not there." Tri-Mountain also anticipates a surge in heavyweight full-zip fleece and sporty double-knit jackets, with a youthful and contemporary skydiver blue as the bold standout color alongside the neutral favorites.
"When it comes to fleece, we are definitely seeing a large trend towards retail stylings, fabrics, and performance. As the world turns to more comfortable fashion, we are seeing jogger pants as an item worn out on the town and not just to lounge around the house," says Ambros. The Burnside line is experiencing demand for more athletic hoodies and modern fleece joggers, so styles that offer raglan sleeves and retail-inspired overlock stitching details and bold heathered colorways are poised to be best-sellers. Additional fashion notes in fleece pants include a faux fly and knee piping.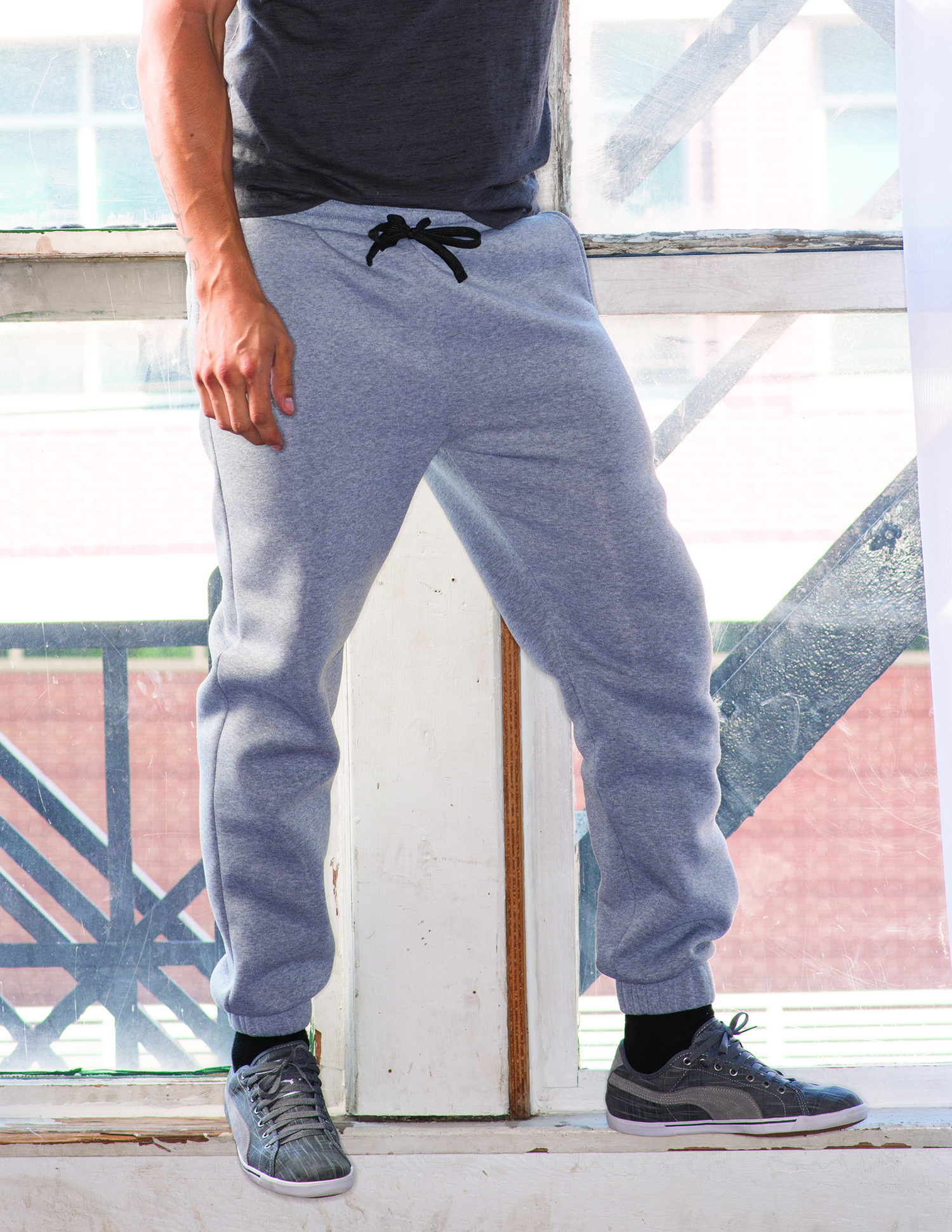 (Image courtesy Sierra Pacific Apparel Group)
"One of the most unique items experiencing great success is an insulated snap-front puffer vest, but with traditional fleece sleeves and hood attached, making it one item," Ambros reports. Details like a camo print lining and varsity ribbed cuffs add to the appeal. For pattern trends this season, Sierra Pacific is combining time-tested polar fleece with two very retail-based prints: green camouflage and buffalo plaid in red and black. "Our styles are cut to reduce the old boxy look and create a trim outline. Extra features like additional cell phone pockets and detailed trim work are also big upsellers to traditional fits for us."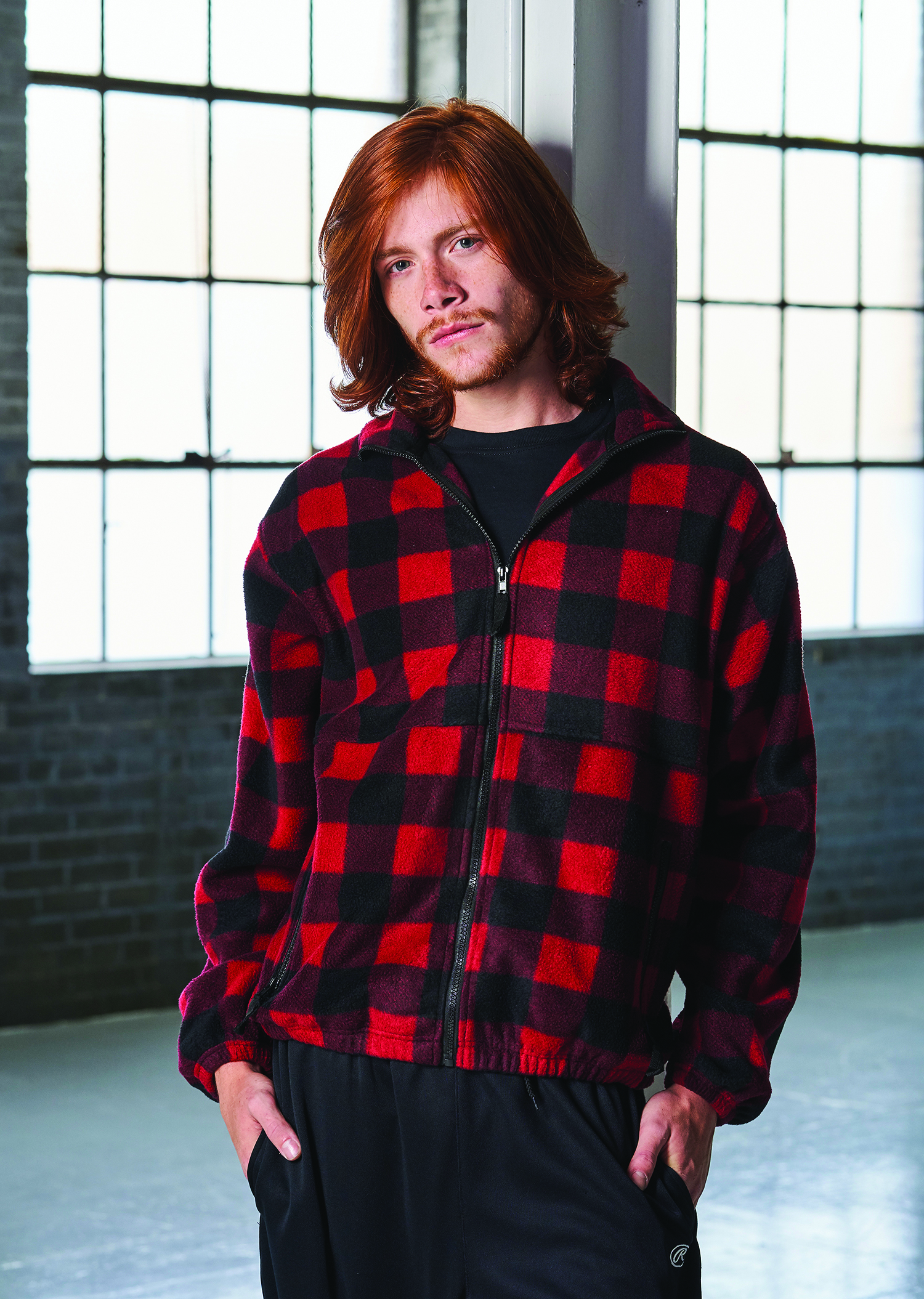 (Image courtesy Sierra Pacific Apparel Group)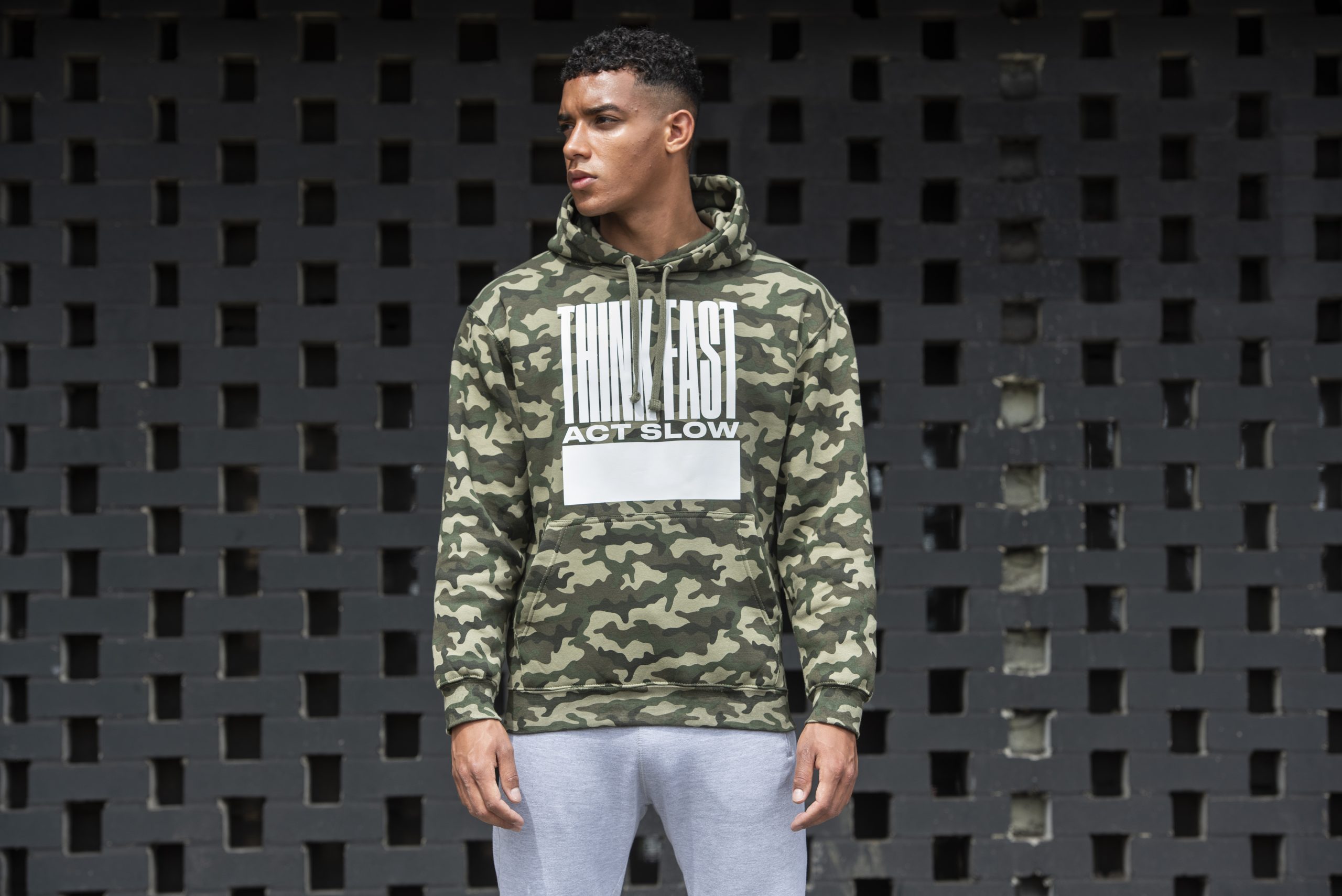 (Image courtesy Citadel Brands)
The "dad" look will never go away; however, the softer fabrics, the tailored garment fits, and fashionable designs help to elevate the fashion trends, Karam adds. "The fleece pant has modified its look over the last 18 months with a more tapered fit, so the jogger pant is now a must-have, not only for the younger adult but also for Dad's wardrobe."
For a color focus, Karam notes bright hues in the yellow, gold, and orange families, as well as a continual focus on the pastel colors that are so popular in the retail/resort niche. However, she expects to see black on the bestselling list, as usual.
At Next Level, it's been duly noted that fleece apparel has made the transition from humble pieces to fashion statements. Lopez describes the envelope-pushing design the company has created to up their style game–a pocketed cotton/poly fleece crew. "If you need a visual, it's a pocket hoodie without a hood! It's been well-received by printers, embroidery designers, and customers. The crew is also 100% faced cotton for easy printing, making it a designer must-have. What does this mean for screen printers? It allows them to create their own identity with cool, innovative designs using D2 or discharge techniques versus traditional screen-printing methods."
According to Davis, the washed-out vintage expression will continue to play, especially in elevated fashion lines, so look for design techniques that amplify the vintage look and feel of the fleece. "With the influence of casual lifestyle apparel, the fleece zipped hoodie has evolved into the new blazer," he says. "And colors continue to become more seasonless as lines are blurred and they become interchangeable." HanesBrand's garment-dye process allows decorators to spot clean, which is big for costs savings. "If you drop a spot of ink on a garment, you don't have to replace the product. That's important, as that's money right out of the printer's pocket."
Beyond what meets and pleases the eye in trend highlights, Davis states that eco fleece will continue as a huge driver in customer purchases. "This is a shift in this market. Younger consumers, especially, are looking for eco-friendly apparel. It matters to them whether a product was made responsibly, and this is only going to grow in importance. Suppliers need to make sure they offer products that are made sustainably."
People wear fleece year-round, he continues, and it only gets better with age. It's one of those products that people actually hand down to younger generations. "At a trade show one year, a guy told us that he stole his grandmother's reverse weave hoodie. It was such a great piece. He had to have it. It was perfectly worn and incredibly comfortable. He said it was even better than what he could go out and buy at retail."
GET A NEW FLEECE ON LIFE
Fleece, in all of its delightful, cozy glory is just one of those things that prove how very alike we all really are when it comes to creature comforts, even if we don't know the difference between a bear and a bull market or don't boast several thousand social media followers. Sumptuous fleece goods are made for the #ItGirls, finance bros, and absolutely everyone else, too–even dad's sweats are getting hipper by the minute, though his trusty favorites aren't going anywhere. This year, keep an eye out for color-blocking, stitch details, reinvigorated prints, multiple pockets, and fleece that wows in unexpected pieces. And, if there was ever any doubt that fleece was boss, let it Bey known that the Queen has issued a royal decree.