Features
Founder Sport Group Acquires Teamwork Athletic Apparel
Founder Sport Group announces the acquisition of Teamwork Athletic Apparel.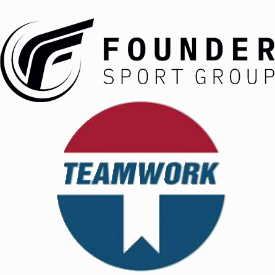 STATESVILLE, N.C.- Founder Sport Group announces the acquisition of Teamwork Athletic Apparel. Teamwork specializes in the design, production, and delivery of customized, sublimated garments.
The acquisition of Teamwork adds a fourth custom apparel producer to Founder's lineup. Other athletic companies in the group's portfolio include Badger Sport, Alleson Athletic, and Garb Athletics.
"Teamwork is a perfect strategic fit for us," says John Anton, chief executive officer of Founder Sport Group. "With Teamwork, we're adding the industry leader in quick-turn custom sublimation and increasing our production capacity. We'll also be able to apply Teamwork's patent-protected technology to improve delivery times across all the brands within our portfolio."
The acquisition marks the third in less than a year for Founder. The company acquired both Alleson Athletic and Garb Athletics in the fourth quarter of 2017.
"We are thrilled to become part of the Founder Sport Group family and look forward to the opportunities that will arise from the scale, growth capital, marketing, and sales capabilities Founder Sport Group brings," states Matt Lehrer, co-owner of Teamwork.
Anton points out that Teamwork also brings Founder Sport Group new licensing agreements with more than 600 organizations, including colleges, fraternities, and sororities.
"These signature licensing agreements will enable us to further expand our collegiate bookstore channel," says Anton.
For more information, visit https://foundersportgroup.com.