Features
FLEXcon Chooses LeanCor as its Third-Party Logistics Provider
LeanCor will be managing logistics engineering and transportation execution for FLEXcon.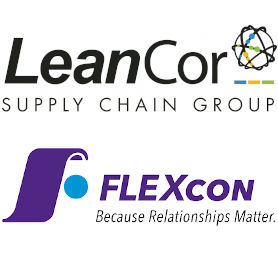 LeanCor Supply Chain Group, a trusted partner in end-to-end supply chain management and logistics, announces that Spencer, Massachusetts-based FLEXcon, a manufacturer of pressure-sensitive films and adhesive products, has selected the company as its third-party logistics provider to manage logistics engineering and transportation execution in order to advance performance and deliver improved customer experience.
LeanCor will engineer and manage FLEXcon's North American transportation network, providing a dedicated team of logisticians at its Florence, Kentucky-based Logistics Control Center, an on-site transportation manager, and world-class system connectivity.
"We're excited to become a strategic, end-to-end supply chain partner as FLEXcon pursues logistics as a competitive advantage," says Derek Browning, director at LeanCor. "Our mutual commitment to lean thinking will foster cross-functional collaboration that leads to new operational efficiencies. I want to thank the FLEXcon team for enabling a seamless transition as we launch our partnership."
FLEXcon will receive real-time visibility and optimization of product flowing through its North American transportation network. Building upon an existing culture of continuous improvement, LeanCor will provide advanced analytics to support root-cause problem solving, lead time reduction and defect elimination. As a strategic, collaborative, and transparent partner, LeanCor will leverage system data to drive valuable process improvement and accountability across the supply chain. This will enable FLEXcon to continue to innovate and provide leading products to its consumers.
"To continually improve the level of service and quality we bring to our customers, it's essential that we can identify problems at the source and adapt accordingly," says Aimee Peacock, chief financial officer at FLEXcon. "We are excited to be working with this like-minded logistics partner that will support our continuous improvement goals and help us to bring the best possible experience to our customers."