Features
Finger Lakes Mercantile Opens Custom Engraving Shop in New York
The veteran-owned company opens a retail location just months after launching online.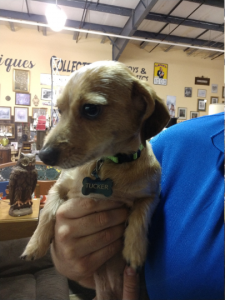 Finger Lakes Mercantile, LLC set up shop in the Estate Marketplace in Spencerport, New York this past September, after being incorporated as a business in February of this year. The veteran-owned and operated business was built to provide unique and custom laser engraved items, as well as custom graphic design and web development for startups and small businesses, according to owner Branden Gums.
After serving eight years in the U.S. Army, Gums got into engraving when a friend showed him how he could take his photography – a passion that formed when his father first gave him a camera years ago – and put them onto different mediums with a laser. Gums felt drawn to start his own business, which is no easy feat from the costs to invest in the equipment to starting up and marketing the business.
Gums states that being a veteran does give him a slight shoe in the door with marketing. "I have an easier time advertising to the veterans and military," Gums says. His hope for the shop is, "to be able to have a storefront with a few machines that I can do various things with, in terms of what I can engrave on, and do local and online sales."
Finger Lakes Mercantile is run by Gums and his graphic designer, Robert Kirchner. Gums adds that Kirchner is a result of an Indeed ad he posted looking for a graphics designer as a business partner.
When asked about his favorite aspect of running the business so far, Gums explains, "I would say the artistic element; taking the graphics and the photos that we produce and seeing them come out onto different materials like granite, tile, acrylic, and things like that.
"It's different in an artistic sense – when you're looking at a photo, some people just think of it as a photo, but when you put it on something like a piece of granite then it's just like it looks so much cooler," he concludes.
For more information on Finger Lakes Mercantile, visit www.flmstore.com.