Features
Featured WRAPSconnect Project: Yard Dog
WRAPSconnect panelist Jamie "Mully" Mullican of Wrap Artist showcases his moxie and talents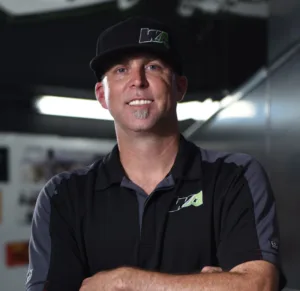 Transporting vehicles for wrapping can be a logistical challenge, particularly when dealing with large trailers in confined spaces. Wrap Artist identified this pain point and decided to invest in a yard truck capable of pulling in 53-foot trailers. Sight unseen and $3,500 later, a Ford 8000 was delivered to Wrap Artist and Tater was born.
This strategic decision significantly enhanced their efficiency and flexibility in handling transportation logistics. Tater reduced Wrap Artist's dependence on others, which often resulted in delays and increased costs due to the music industry's strict timelines.
Though Tater did the job, his lack of power steering and constant leaking meant he got to enjoy a well-deserved requirement. Wrap Artist now has Tater proudly parked at the front of their facility and is a recognizable icon in the community, often the star of many group photos. In an industry where visibility and creative marketing play a crucial role, Wrap Artist recognized the potential of turning their old yard truck into a unique marketing tool.
Tater was succeeded by a newer piece of equipment that featured that Wrap Artist had outfitted with a hitch and extended airlines. This converted it to a pull all so now Wrap Artist has no trouble pulling in jobs of all shapes and sizes including gooseneck trailers, double stackers with air brakes, big boats, and more.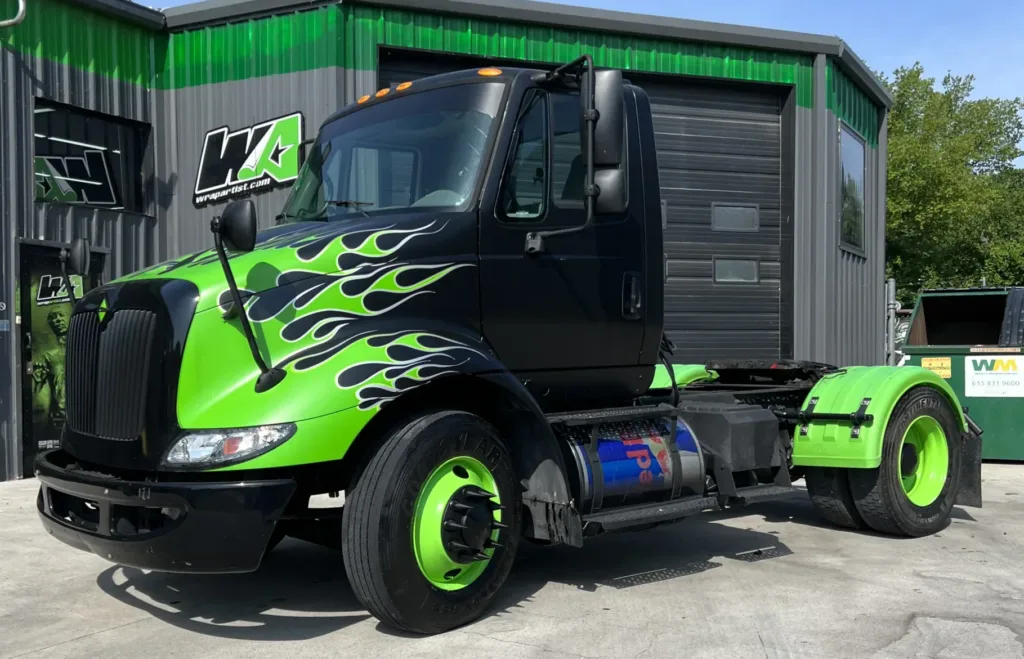 Jamie "Mully" Mullican has been in the graphics business for 25 years. With a degree in Graphic Design, Mully started Wrap Artist in Nashville with the vision of serving the music industry's largest names, taking the ideas in their head and extracting them through the design process, producing that artwork on industry leading equipment, and professionally installing through a highly trained team.
In addition to founding Wrap Artist and co-founding Masters of Branding (MOB), he recently founded School of Wrap, a 3M authorized training facility. He has spent decades mastering his skills, earning nine certifications from the industry's leading manufacturers. He has dedicated his entire career to advancing the graphics industry and looks forward to any opportunity to help others who are equally as passionate.
Learn from Jamie at the WRAPSconnect panel
Meet the Masters @ WRAPSconnect brings top wrap industry influencers together to share their expertise on a variety of industry topics, sure to dazzle, inform, entertain, and befuddle (just kidding about the befuddling, though there may be some of that at the post-panel Happy Hour).
The panel meets at WRAPSCON @ GRAPHICS PRO EXPO in Long Beach, California, on Thursday, August 17, from 4-6 p.m. at the Long Beach Convention and Entertainment Center. There will be a 45-minute moderated session with the panel and 30 minutes of Q&A, concluding with a Wraps family Happy Hour, aka, Meet the Masters.
For more info, go to g-p-x.com/wrapscon. WRAPSCON is free with your registration to GRAPHICS PRO EXPO, which runs in Long Beach, August 17-19, with classes starting August 16.