Features
Featured WRAPSconnect Project: Mobile Medical
WRAPSconnect panelist Tim Evans of wrappermapper.com showcases his moxie and talents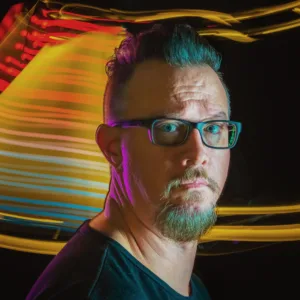 This was a custom-built medical vehicle for the Presbyterian Hospital in Charlotte. Evans and team worked directly with the manufacturer and the hospital's design department to establish the scope of work. It's fully wrapped in 3M 180cv3 with 3M 8519 luster laminate and printed in-house on HP 360 printers.
Tim Evans is a long-time sign industry veteran who now specializes in wraps at his company Pro Sign and Graphics in Columbus, Ohio. He's a partner at Carmeleon Skins in Reynoldsburg, Ohio, and runs wrappermapper.com where you can find installers the world over. Tim is also a professional photographer who captures the wrap scene at events globally.
Learn from Tim at the WRAPSconnect panel
Meet the Masters @ WRAPSconnect brings top wrap industry influencers together to share their expertise on a variety of industry topics, sure to dazzle, inform, entertain, and befuddle (just kidding about the befuddling, though there may be some of that at the post-panel Happy Hour).
The panel meets at WRAPSCON @ GRAPHICS PRO EXPO in Long Beach, California, on Thursday, August 17, from 4-6 p.m. at the Long Beach Convention and Entertainment Center. There will be a 45-minute moderated session with the panel and 30 minutes of Q&A, concluding with a Wraps family Happy Hour, aka, Meet the Masters.
For more info, go to g-p-x.com/wrapscon. WRAPSCON is free with your registration to GRAPHICS PRO EXPO, which runs in Long Beach, August 17-19, with classes starting August 16.