Features
Featured WRAPSconnect Project: A Graphic Novel
WRAPSconnect panelist Narayan Andrews of Spectrum Auto showcases his moxie and talents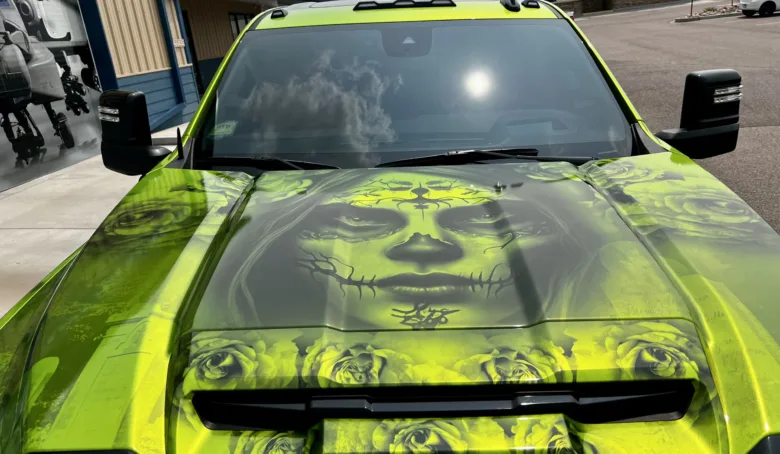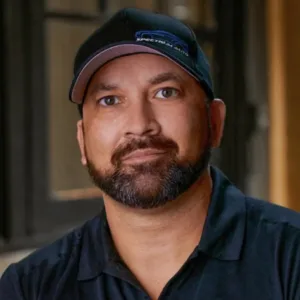 A restyler's and wrapper's dream project designed by the crew at Spectrum Auto, this cool and spooky design was installed on a fully-loaded 2024 GMC Denali Ultimate 3500HD Duramax with Air Lift suspension, FOX shocks, Cognito lift kit, Fuel wheels, 35" Hankook tires, MBRP exhaust, Chrome Delete, Luxe taillight film, and WeatherTech mats. The design was printed on KPMF Gloss Dynamic Lime and laminated. It also features Avery Dennison Supreme Defense PPF and Avery Window Tint NR PRO.
Narayan Andrews started installing window tint for auto, residential, and commercial glass in the 1990s. In 1997 he began installing graphics, and first started installing PPF in 2003, the year he opened his shop, Spectrum Auto, in Colorado Springs, which offers full vehicle wraps, fleet vehicles, color changes, murals, window graphics, and PPF. Narayan works as an Avery Dennison PPF trainer around the U.S., has multiple certifications, and is also a MOB (Masters of Branding) member.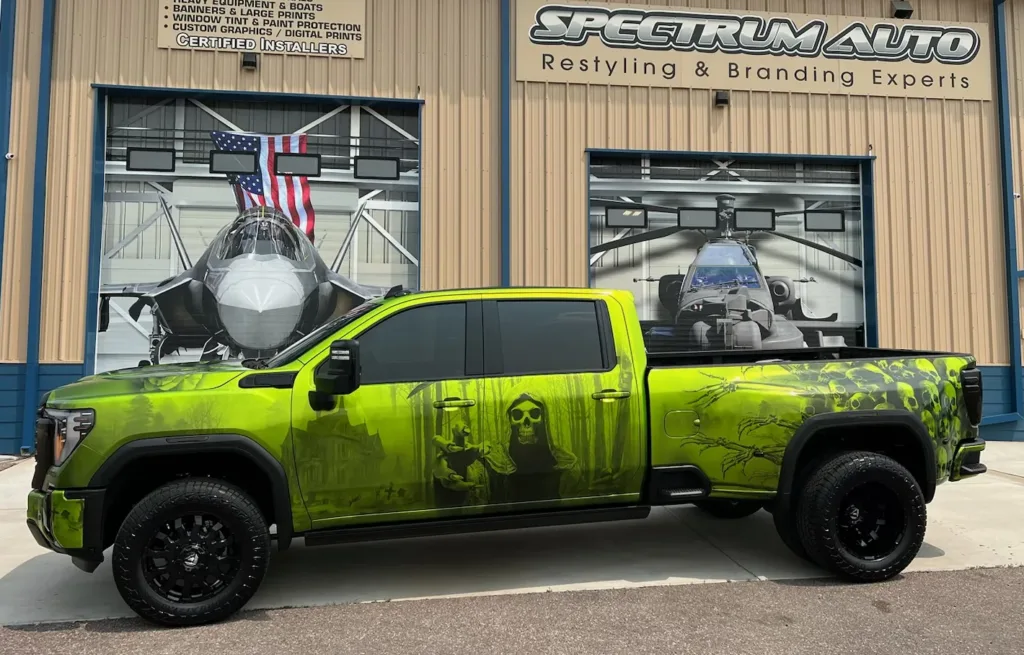 Learn from Narayan at the WRAPSconnect panel
Meet the Masters @ WRAPSconnect brings top wrap industry influencers together to share their expertise on a variety of industry topics, sure to dazzle, inform, entertain, and befuddle (just kidding about the befuddling, though there may be some of that at the post-panel Happy Hour).
The panel meets at WRAPSCON @ GRAPHICS PRO EXPO in Long Beach, California, on Thursday, August 17, from 4-6 p.m. at the Long Beach Convention and Entertainment Center. There will be a 45-minute moderated session with the panel and 30 minutes of Q&A, concluding with a Wraps family Happy Hour, aka, Meet the Masters.
For more info, go to g-p-x.com/wrapscon. WRAPSCON is free with your registration to GRAPHICS PRO EXPO, which runs in Long Beach, August 17-19, with classes starting August 16.