Features
Featured Project: Water Toy Wraps
Mark Unland, founder of Naples, Florida-based wrap shop Inked Vinyl, designed and printed these eye-catching wraps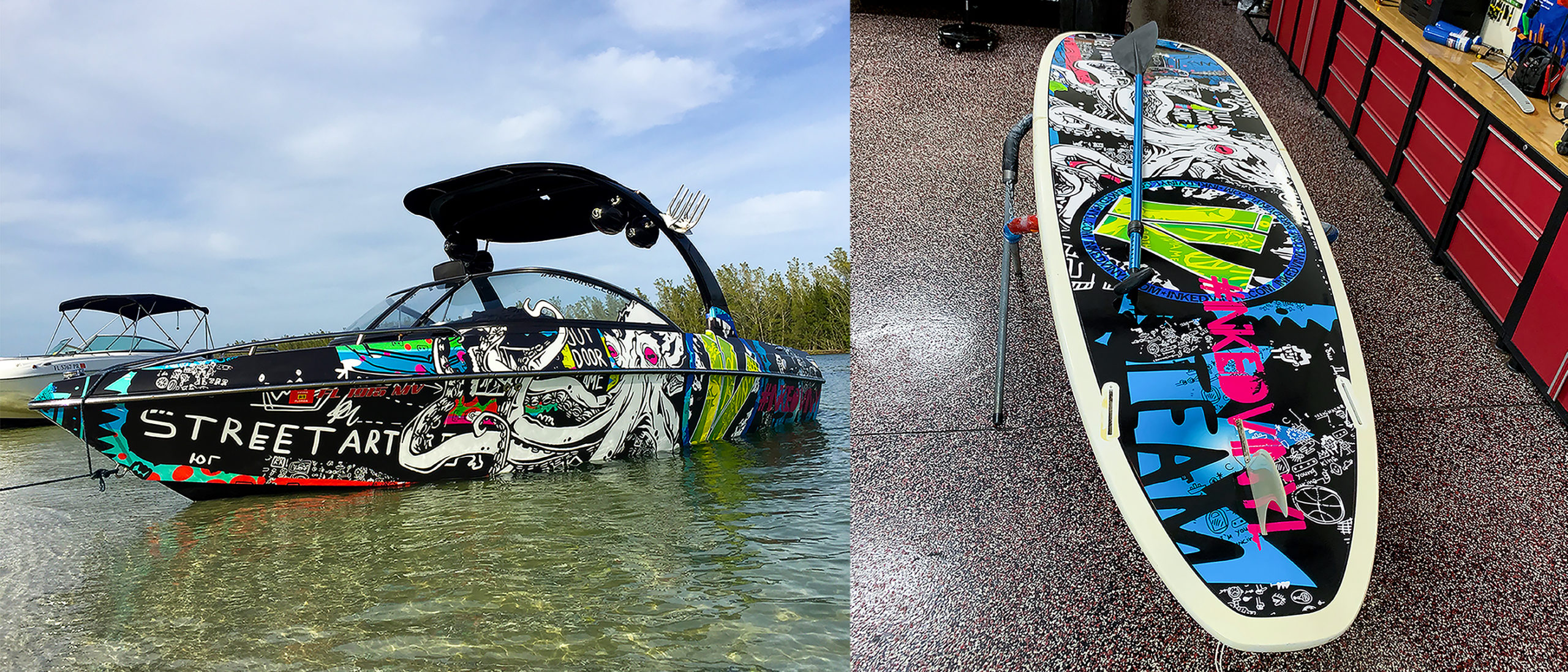 Mark Unland, founder of Naples, Florida-based wrap shop Inked Vinyl, designed and printed these eye-catching wraps for his boat and paddleboard using a Roland DG printer/cutter.
He completed the boat wrap using an existing printer/cutter, then purchased a new TrueVis VG2-640 and completed the paddleboard wrap.
"I showed the design to a bunch of people, and they weren't too crazy about it initially, but I went ahead with the wrap anyway. Once it was done, they all thought it looked pretty cool," Unland recalls.
He adds, "I took advantage of the COVID-19 slow-down to wrap my paddleboard. Plus, for wrap jobs, it (the printer) enables us to laminate sooner, increasing the number of projects we can turn around."
Inked Vinyl offers various services to its clients, including vehicle and marine wraps, interior and exterior graphics, large-scale and fine art prints, and graphic design services.