Features
Featured Project: W Boston Hotel Gets a Digital Display Upgrade
SNA Displays provided the new LED video screen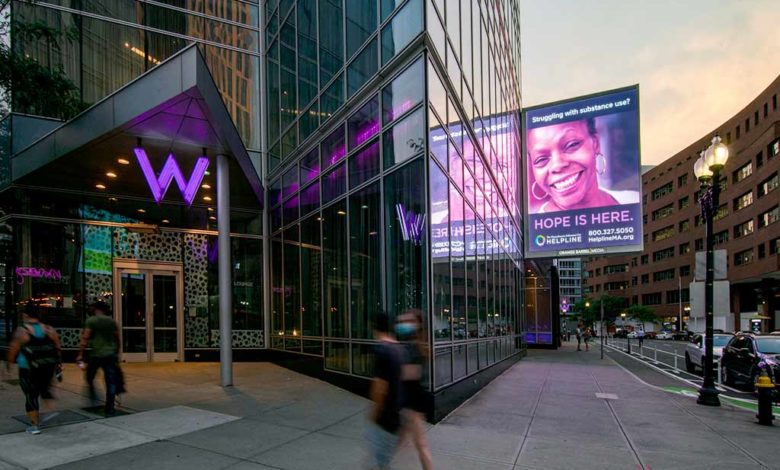 Orange Barrel Media recently upgraded its digital display at the high-profile W Hotel in Boston's Theatre District. SNA Displays provided the new LED video screen.
"We are pleased to collaborate with SNA Displays to upgrade the screen at the W Hotel, and believe this new high-resolution display will be the perfect canvas to present arts, community, and commercial content in one of the most visible locations in Boston," says Pete Scantland, CEO of Orange Barrel Media.
For the retrofit, SNA Displays designed and built a custom subframe matching the existing knife plate mounts while simultaneously allowing for x-, y-, and z-axis adjustments between cabinets.
The new W Boston billboard employs an 8.0 mm pixel pitch. The video screen is approximately 24′ tall X 13′ wide and has a resolution of 900 x 680 pixels.