Features
Featured Project: Window Graphics Celebrate Law School Anniversary
The University of Akron School of Law installed two window graphics in honor of its centennial anniversary
The University of Akron School of Law in Akron, Ohio recently celebrated its centennial anniversary and wanted to get the word out. One way it did this was through eye-catching window graphics on both sides of the well-traveled corner where the law school stands. The two installations combined cover 782 square feet.
The graphics were designed in-house by the University's Communications and Marketing Department. The department's large-format printer vendor JW Color, recommended Briteline 80/20 window perf film for the side of the building where the film needed to be see-through from the inside.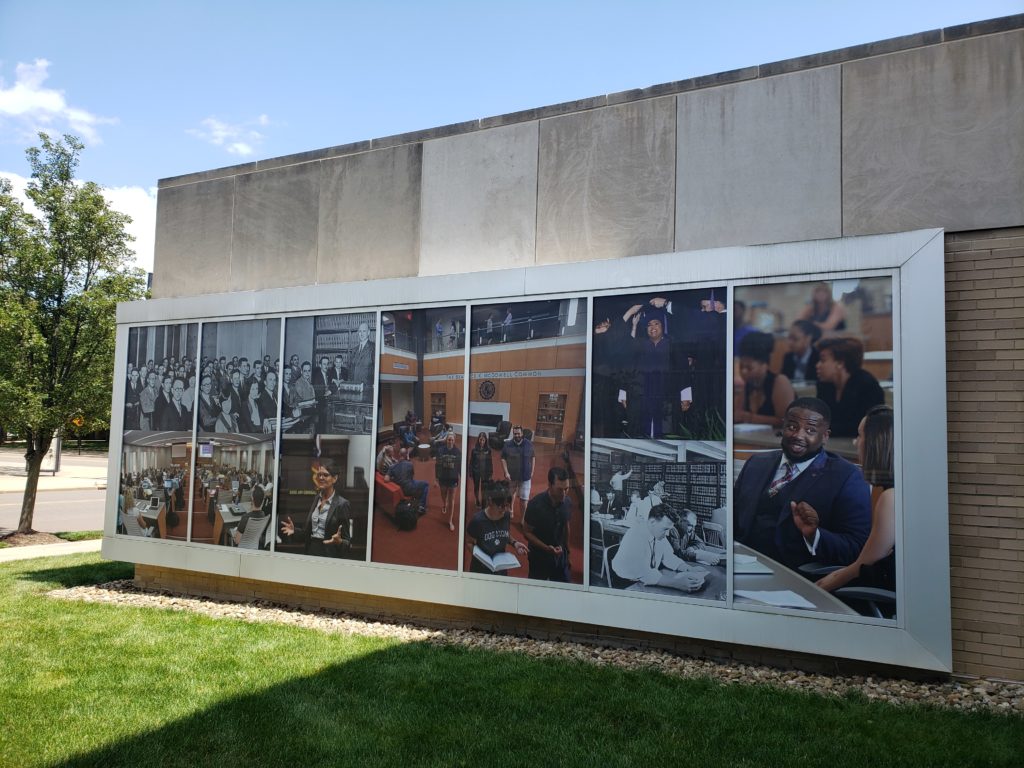 "We chose GlassApeel for the rotunda windows due to its optical clarity and the ability to reverse print and install from the inside to avoid renting a lift if we installed on the outside of the window," says Craig Johnson, JW Color president. "We used the Briteline 80/20 Window perf on the other windows for its printability and clean removal when it's time to take the graphics down."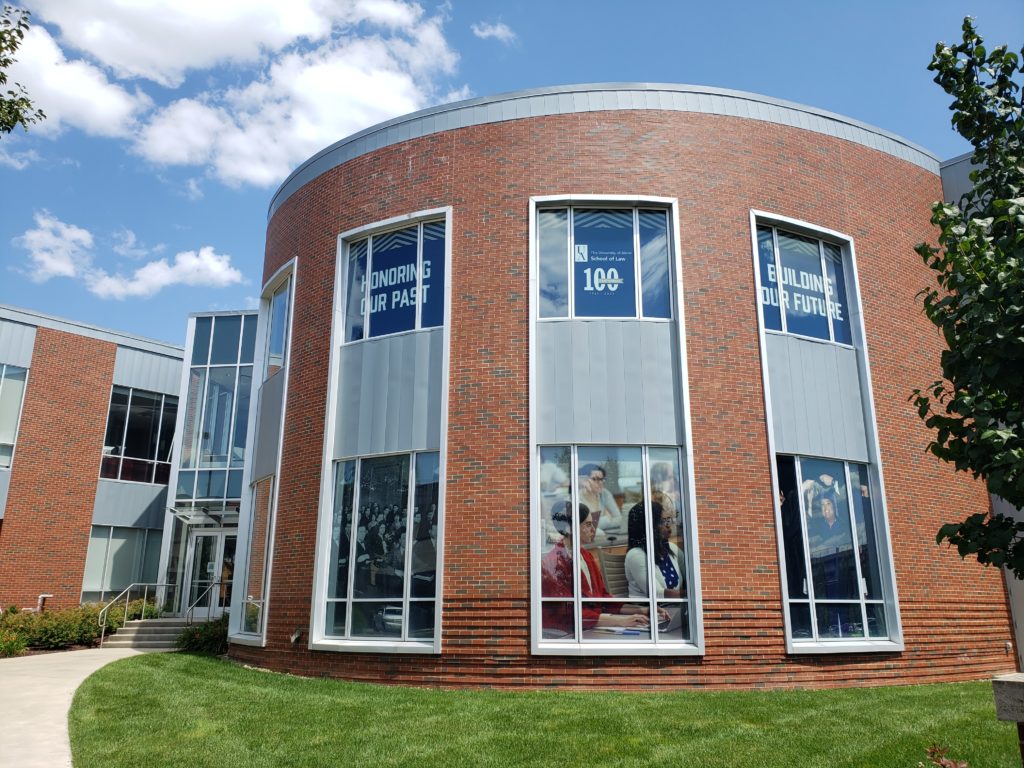 All the graphics were printed on a swissQprint Impala 3 UV printer. Johnson and his team completed the installation in a single day.
"The window graphics have been a wonderful addition to our year-long centennial campaign," remarks Akron Law Dean, Christopher J. (C.J.) Peters. "The windows are attention-getting and really take advantage of our corner location that hundreds of vehicles pass by each day."