The team over at Travel Wraps Graphics/IBOW Training recently designed a wrap for Cincy Vinyl Wraps in Cincinnati, Ohio. The client's 2020 Hellcat Redeye now has a Miami Vice vibe.
Daniel P. Nava, the owner of Travel Wraps Graphics, tells GRAPHICS PRO, "We partner for many wrap projects, and this one really took on a life of its own. With gradients to match wrapping around the vehicle and a client that wanted very specific colors, we really had to get this one right."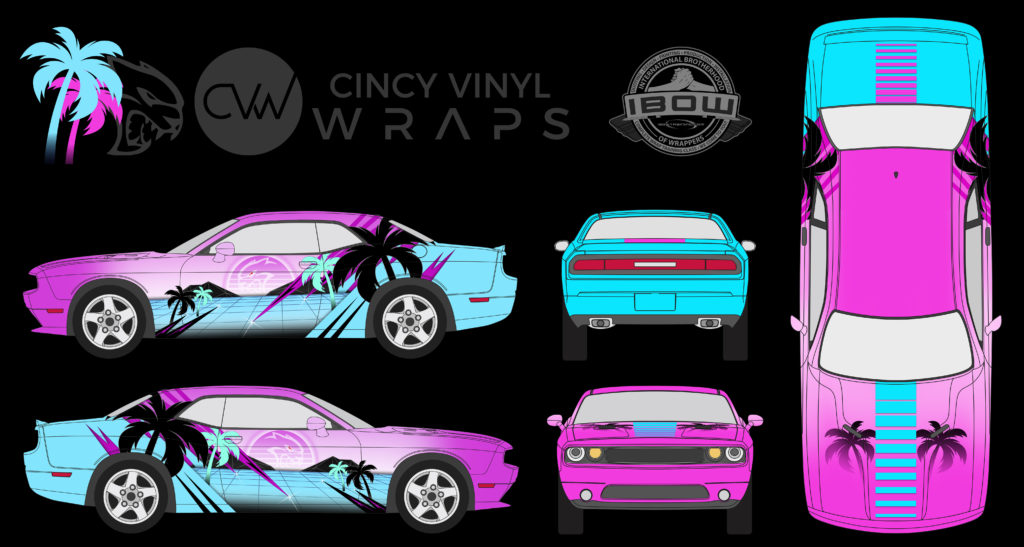 Flip through the project to see all the clean details.