Features
FASTSIGNS' CFO Named a 2019 CFO of the Year by Dallas Business Publication
Ron Herbert's experience includes both publicly- and privately-held firms.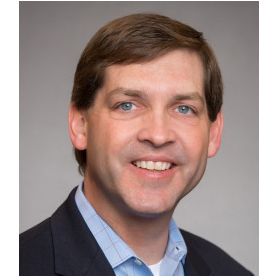 Carrollton, Texas-based sign shop franchisor FASTSIGNS International Inc. announces that Ron Herbert, its chief financial officer, was recently named a Dallas Business Journal's 2019 CFO of the Year honoree. The CFO of the Year Awards are given to the chief financial officers who deliver outstanding performances for their companies, according to the publication.
A panel of independent judges, drawn from financial leaders in the region, determine the honorees based on criteria that includes: demonstrated financial growth during the year; success in overcoming significant business challenges or barriers, examples of team leadership and superior management; and demonstrated commitment to the company's financial best practices and accounting standards, or success as a strategic visionary for the enterprise. Additional factors that are considered for selection include a chief financial officer's contributions to the community through social, nonprofit or charitable giving.
According to FASTSIGNS, during Herbert's tenure there, system-wide sales have increased from $385 million to more than $520 million and the number of locations has grown from 557 to 710.
Prior to his time at FASTSIGNS Herbert has been successful as a CFO for NASDAQ-listed companies, venture-backed companies, and several private equity backed companies, including FASTSIGNS. He joined the company in 2014.