Features
Eye-Catching Moments in Moscow's Sheremetyevo International Airport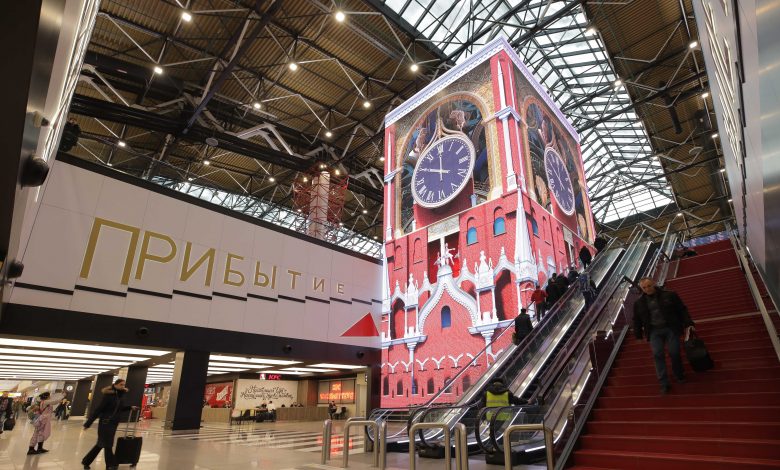 Sheremetyevo International Airport in Moscow, one of the largest and busiest of Russia's airports, serves tens of millions of passengers each year. To entertain visitors, Sheremetyevo recently looked to LG Business Solutions to complete a project that involved the demolition of a terminal and the construction of a new transportation hub. Terminal B, in its place.
For Terminal B's digital signage, Sheremetyevo wanted bold solutions that could grab passengers' attention and provide a taste of Russian culture, as well as complement the terminal's architectural design.
With a range of digital signage products as well as installation and troubleshooting know-how, LG helped Sheremetyevo complete the project in just under two months.
Sheremetyevo Airport required a piece of digital signage that could serve as the focal point within Terminal B as well as a landmark for the airport and Moscow. Ultimately, LG and Sheremetyevo settled on a four-sided direct-view LED signage totem display. The LED totem rises two stories up from its base and the escalator next to it allows passengers to take in its scale.
LG says the LED signage totem was a challenge to install and set up. A custom frame with an incorporated air-cooling system first had to be constructed.
"From the very beginning, Terminal B was designed to be the most technologically innovative transportation hub in Russia. We worked closely with LG to implement many interesting new ideas, including, modern advertising technologies and cutting-edge media design," says Andrey Grushko, deputy general manager, Sheremetyevo Advertising Company.
In addition to the totem display, the airport worked with LG to ensure passengers were in sight of digital signage throughout Terminal B. Other installations included cube LED displays, stretch displays, freestanding displays, and FIDS featuring everything from flight and airport information to advertising and cultural vignettes.
"Every day, we can see the 'wow' factor the LG digital signage displays provide our passengers," says Kirill Kulikov, head of IT infrastructure, Sheremetyevo International Airport.