Exclusive Coverage: Shop Owners and the COVID-19 Crisis
Printwear talks with shops on how they are weathering the current climate and challenges of the COVID-19 crisis.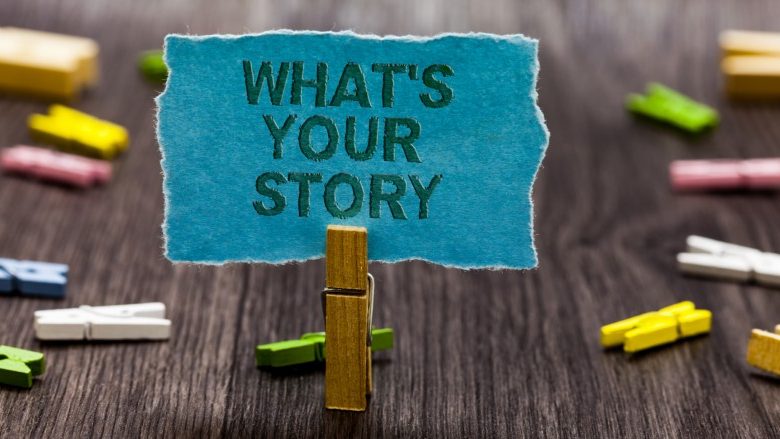 Amid the uncertainty with the coronavirus, aka COVID-19, and its impact on the world, one of the hardest-hit sectors in the near term has been small businesses. Printwear checks in with some shops to see how they are weathering the storm. If you'd like to share your story, please feel free to contact us.
In Printwear's home state of Colorado, we talked with a couple of screen printers who have been serving the community and the nation for many years. Stephen Till, owner of A Small Print Shop (ASPS), and his team have been actively serving the greater Denver area as well as a broad set of national clients since 2010. In the local community, their customer list spans a diverse set of businesses like breweries, distilleries, coffee shops, musicians, and bands. Despite the current constraints, Till says he and his nimble crew are determined to push on.
"We are still surviving and seeing how we can help others while also trying to navigate everything," Till explains, adding that the shop is launching the option for clients to set up fundraising stores as of this week. "It will help them continue to connect with the community for those that don't already have an online way to connect."
In addition to fundraising stores, ASPS has been actively encouraging followers on social media to support fellow businesses, however possible. Be it online orders, gift cards, or donations.
Just across town, Superior Ink Printing been similarly busy with finding ways to lift the local community. Owner Dominic Rosacci says that the business has been fortunate enough to keep busy with existing contract work but has also decided to focus attention on those hard hit by this crisis. In places like grocery stores, workers are pulling long hours while other businesses, such as small boutiques, microbreweries, and restaurants, employees are either out of work or dealing with drastically reduced hours and income because of state ordinances. Rosacci says he and Ryan Moor, CEO at Ryonet, devised a care package of sorts to help these employees rally. The package features a set of printed goods to help encourage these individuals.
"During these times, we are doing our best to spread love and positivity as fear and anxiety only agitate the ongoing issues," contends Rosacci. "It seems like each day we wake up, we expect things to settle down, but there seems to be another curveball. We are uncertain about the residual effects and how the economy will react, but for now, the upside is that there is a lot of people coming together to navigate one singular problem. The world in the present state does not seem so divisive since we are in this together."
He adds that Superior intends on soldiering on with production and that the business will "use our craft to help in any capacity we can."
Near the Great Lakes, businesses are also doing what they can to stay moving. Adam McCauley, co-owner of Saginaw, Michigan-based Sandlot Sports, shared his perspective from a company that's largely had a foothold in the spiritwear and team sports market. McCauley notes that to date, the shop is doing well numbers-wise, but indefinite school closings pose a huge challenge. "With spiritwear and sports apparel being the majority of our business, this is a huge downturn for us," McCauley says. "Spring is our second busiest time, just like most other shops."
The shop is developing contingencies like pausing production on Fridays into early next month, and McCauley says the shop has staff with children and older parents, so that is the company's first focus. The company's event coordinator is now working sales over the phone while some other staff is helping create web stores and sales flyers for local bars and restaurants.
"My partner and I just want to make sure we can keep everyone at 32-40 hours for as long as it makes sense," stresses McCauley, adding that there are silver linings. "Most staff are stepping up, and we can really see that some people may be suited better in their new positions. Our staff is proactively reaching out to new/old customers and clients. We're extending our reach further outside of the spiritwear realm than we normally do. We're seeing our local community really pulling together. It's a strange time for sure, but we're just trying to have plans in place for as many 'what ifs' as we can."
Outside of Chicago, Illinois, Campus Ink Printing offers various customization and printing services, largely serving the school and university markets. With school closures and event cancellations in the wake of the pandemic, co-owner Steven Farag, tells Printwear, "Obviously since all schools and universities have been shut down we are coming to a pretty fast halt. Though we have gotten creative and tried to ship out as many orders as possible, it is definitely a slowdown. We are making sure we keep our accounts receivable low and getting paid upfront. It's more about weathering the storm than trying to be a survivor."
Farag says in the Surviving COVID-19 for Print Shops webinar hosted by Printavo, that he's implementing free shipping at this time, and reminding his customers that other tools like online stores are available. He adds that shops may need to get creative in times like these.
From the East Coast, A&P Master Images CEO Howard Potter says his Utica, New York-based business is facing the adversity of the situation head-on, but with a positive mentality. "We have always been a strong company that is always on top of our numbers and growth at all times," says Potter. "For example, we were up 20% in sales for the year before this happened, and we (were) getting digital phone systems, sewing machines for patches, an 8-head Tajima, and landed being a vendor for a major clothing vendor."
With the fallout from the pandemic, Potter says the shop has had to reassess things. The combination of school closings and parents forced to work from home, clients with outstanding bills, as well as customers not coming in for pick-up orders, has made things more difficult, he says. Potter says the business's bank has some leniency with payments, allowing them to defer temporarily. "This will help cut spending big time, but we still lose the money to interest either way and extend our debt load, but it helps protect our company." As of March 19, the company, unfortunately, had to lay off 14 of its 20 staff members, but Potter says A&P is still aiming towards the future. Potter says the company is connecting with every customer possible and emailing new potential customers.
"Suppliers have even reached out to us about payment options to help us during this time period as well," comments Potter. "Our goal is within 60 to 90 days rebuild, get our crew back, move forward with our investments, and grow this company like never before!"
Co-owner of In-House Prints, Alexa Cary, tells Printwear orders have slowed for the Frenchtown, New Jersey shop. However, the staff is taking advantage of the extra time by getting organized, cleaning, and reviewing shop processes. She adds, "We have also reached out to clients that typically order within the next few months and ask (that) they order now so we can get the order out in a timely manner. We are expecting to receive an influx of orders once businesses reopen, and events get rescheduled. Keeping a positive attitude over here!"
In Louisiana, operations at Cats Pajamas USA has come to an immediate halt due to recent events, according to owner Gillian Allen. When asked what she's doing to manage, she says, "As a one-woman business, I decided not to sweat the small stuff. I have spent more time working directly with some of my crafter customers, which led directly to jumping off a particular cliff (aka making a video) yesterday."
Allen adds that she's been able to tackle some items on her to-do list that have been on the back burner. "I was able to take the time to plan it out properly and ensure that the video was on point," she continues. "I have also reviewed my Chamber of Commerce participation, and I have committed to two programs in the next business year. This is a huge investment for my small company, but I hope it might result in increased exposure for my business."
For Jane Swanzy, owner of Swan Threads, the timing of the slowdown worked in her favor, as her busy season just ended. Now, she's using the extra time to clean her workspace and educate herself through webinars and embroidery- and graphics-focused programs.
Swanzy says her main client is the Houston Livestock Show and Rodeo. Although it could have been a bad situation for her, with the show closing half-way through its 20-day run, she's thankful she worked hard to get all rodeo orders finished before the event kicked off.
Owner of Strikke Embroidery Carolyn Cagle is still putting out work, but she says most of it is paid for already. "My customers paid in advance, which is a good thing, but this means I am being very frugal in spending," says Cagle.
While continuing production, she's also maintaining social posts on Instagram and Facebook. She says she wants to make sure her followers and customers know they can ask questions during this time, and she can offer help.
As she gets caught up on orders, she'll take the extra time to start posting projects she's come up with using materials from her shop. She calls this "creative stash-busting," and says it's fun for her and her customers. "I usually take photos along the way and then post the finished project," she adds.
Aside from this, the Women in Garment Decoration Facebook Group keeps her busy and out of panic mode. She notes, "I really think social media groups are very important right now and to keep a happy face for them, but also tell them that I struggle some days too."
Shannon Jones operates Red Dirt Couture by Shannon Jones, and similar to Swan Threads serves the rodeo market. It's also a busy time for her, even with cancelations and postponements. Like Cagle, she's upfront about her struggles, saying, "Although cancelations of orders are looming, my biggest stress is not being able to get supplies for when the restrictions are lifted, and everyone wants their pieces. I'm a one-woman shop, and albeit quick in production, there are only so many hours in the day."
She sympathizes with other shops who are stressing and wishes them all the best.
In Bozeman, Montana, Lone Mountain Printing offers to help print shops affected by the stay-at-home orders placed on all non-essential businesses. Colin Shane of Lone Mountain Printing posted to a screen-printing Facebook Group on March 20, stating a 15% discount would be applied on contract printing services for all printers who must continue with production but can't due to shelter-in-place rules. "Montana has not been affected by the virus as much as other states. Our production is still turning, and we have room in our production to help other printing companies," states Shane.
Similarly, the owner of Monster Ink Printing Colette Wilhelm offers a 10% discount on contract printing to any printer dealing with shelter-in-place mandates. Wilhelm plans to offer this deal until states lift these restrictions, or until the Florida-based shop has to close its doors due to the same orders. "We will make it through this and come out the other side leaner, stronger, and more flexible," says Wilhelm in a screen-printing Facebook Group.