Features
EWC Inks Multiyear Deal with Nike via BSN Sports
EWC signs a multiyear agreement with Nike through BSN Sports to become the official supplier of apparel and athletic equipment for all EWC sports.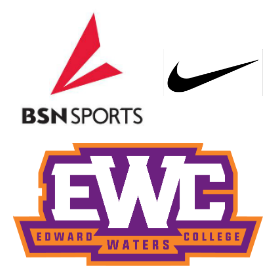 JACKSONVILLE, Fla.-Edward Waters College (EWC), based in Jacksonville, Florida, welcomes Nike to its roster via BSN Sports.
EWC signs a multiyear deal with Nike via BSN Sports to become the official apparel and athletic equipment supplier for all EWC sports. Under the deal, Nike is the exclusive provider of all EWC Tiger uniforms, clothing, and accessories.
The director of intercollegiate athletics, Paul Bryant, says, "Nike and BSN Sports help us enhance the scope of our branding nationwide."
The agreement with Nike and BSN officially started on July 1. With the Nike partnership, EWC receives a range of rewards, discounts, and complimentary marketing/promotional materials.
EWC president and CEO, Dr. A. Zachary Faison Jr., says the college is excited about the new partnership with both parties as the agreement will heighten the position of the Edward Waters College brand through athletics but also increase its overall institutional footprint into new markets and spaces.
Before the deal with Nike and BSN, EWC obtained athletics apparel through various vendor, using several different brands. The Nike partnership allows EWC teams to display a consistent look.
BSN Sports' collegiate select senior VP Bill Stote adds, "This agreement with Edward Waters College affirms our mission to deliver elite, customized products and services across every single corner of campus. We are genuinely excited to get to know all of the coaches and campus administrators associated with this great athletic program and work tirelessly to put time back into their day so they can spend more time elevating and impacting student lives."
For more information on BSN Sports, visit www.bsnsports.com.