Essentials for Your Embroidery Shop
 Here is what you need to create the ultimate embroidery starter kit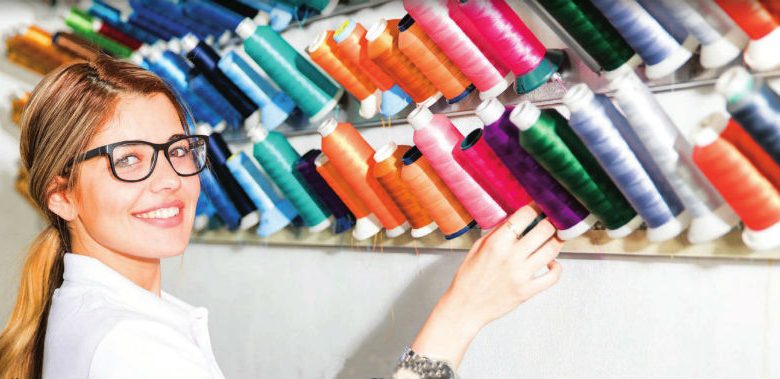 For embroiderers just starting out, or for those who are looking to get their shop equipped with the basics, here is what you need to create the ultimate embroidery starter kit. The items on this list make for a well-stocked shop.
The List
Thread. Stock your core colors in large cones. Your core colors are the colors you use regularly and the ones you replace most often. For most shops, that's generally between 10 to 20 colors.
Stabilizer. Although a shop can get by with just one type of backing, and plenty of shops do, take advantage of the available specialty backing options.
Cutaway: A medium weight cutaway is ideal for almost any situation when cutaway backing is required. When it comes to stabilizer, medium weight is 2.5-oz.
Tearaway: Keep a lightweight tearaway suitable for use with shirts on hand, as well as a heavyweight tearaway that can be used with hats.
Poly mesh: This lightweight cutaway is designed for lighter weight fabrics and works great for holding a lot of stitches. It improves the appearance of embroidery on flimsier fabrics.
Adhesive backing: A must for the times when you want to embroider items that are hard to hoop. It's also useful when working with stretchy or slippery fabrics.
Water-soluble: This is a topping, but a must-have if you're embroidering anything with a pile like towels or fleece blankets. It stops stitches from sinking into the fabric.
Bobbins. For commercial embroidery machines, bobbins generally come in L or M sizes. Paper sided and magnetic bobbins are two popular types. Magnetic bobbins typically hold tension better. When purchasing bobbins, don't forget you'll also need bobbin cases. Plain works with magnetic bobbins, and a no-backlash spring bobbin case is often great with paper sided bobbins.
Needles. Needles come in sizes from 65/9 (smallest) to 90/14 (largest). Most embroiderers use a medium size needle, a 75/11, for most jobs. Needles also come in sharp and ballpoint options. Sharp is for thicker fabrics. Ballpoint is for delicate fabrics.
Accessories. There are a ton of accessory options, but these are the ones every shop should have.
Thread clips
Seam ripper
Cleaning/lint brush
Machine oil
The main thing to remember is that there are a lot of options out there. Trial and error might be required to find out what options work best for your shop. Don't be afraid to ask suppliers for samples or advice.