Features
Esko Opens New UK Facility
This facility will improve delivery, save the customer money on deliveries and enable product to sell at lower prices, the company says.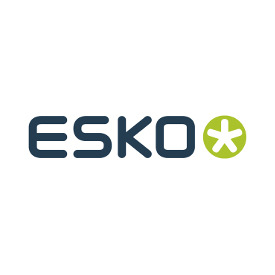 Ghent, Belgium-based Esko, a maker of finishing equipment and developer of workflow software, announces the opening of a brand-new UK warehouse that it says will bring faster direct shipping to its customers at reduced prices.
The new Esko facility, at Solihull's Rhodium Blythe Valley Park, will be focused entirely on the company's UK customer base. It will house consumables for online sales, parts, engineers and servicing. Varun Mehta, e-commerce business development manager at Esko, says that as well as ensuring consistency of service across the country, the move would also see the introduction of faster delivery to customers-and free delivery.
"This significant move has been months in the planning and we're all thrilled to have been able to complete the set-up and get all the systems live in such good time," says Mehta. "This is a dedicated 24/7 facility to support our UK customers and provides improved access to our experts."
The new warehouse will stock parts and components for the Esko range of Kongsberg digital finishing tables and CDI platemaking machines.
"Customers can now place their orders through the Esko online store and receive parts either next or same day, with free shipping through our voucher scheme," Mehta says. "What's more, while having a fully-stocked warehouse in the UK has allowed us to speed up shipping times, it has also enabled us to reduce our prices on consumables. The new facility therefore brings the three-pronged benefit of assuring quality and consistency of service, with faster and free shipping at reduced prices."