Features
Erich Campbell Launches Weekly Streaming Series on YouTube and Facebook
Industry veteran Erich Campbell announces the launch of a weekly streaming series.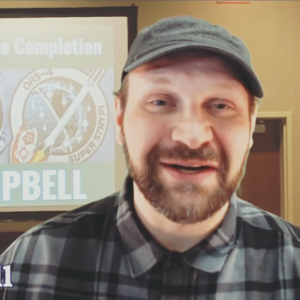 ALBUQUERQUE, N.M.-Industry veteran Erich Campbell announces the launch of a weekly streaming series. The Takeup with Erich Campbell streams on YouTube and Facebook every Friday at 2:30 p.m. MT.
Campbell says the series was inspired by feedback from users looking for more access to his educational content. "I had to finally answer the people who said, 'How can people who can't make it to the trade shows get in on your education?'" Campbell also says that the series will help with spread information that often gets "siloed" through specific questions he receives via email and direct messages on social media.
"I wanted to open up that Q&A to everyone and share things that are currently on the minds of the decorators who I help every day," Campbell adds.
The show will address topics on various disciplines such as embroidery digitizing, design, and the technicalities of the medium, and Campbell says he plans on branching out from there. Future episodes will also feature industry experts, decorators, and individuals from outside the decorating industry who Campbell describes as those with insight on "on business, design, and the many disciplines that go into running an apparel decoration business that aren't covered in the usual channels." Campbell also encourages users to submit suggestions for forthcoming topics and Q&As.
"The most important part of this to me is getting a chance to help more people," states Campbell. "I'm here for the community, for the decorators, and what they need is what I want to provide. Folks like me to create a lot of content live on the interactions, so I really hope to see everybody in the comments section."
Watch The Takeup with Erich Campbell on Facebook or YouTube.