Equipment Zone Opens Doors on Epson Certified Solution Center
Epson has opened several Certified Solution Centers around the U.S. in 2018.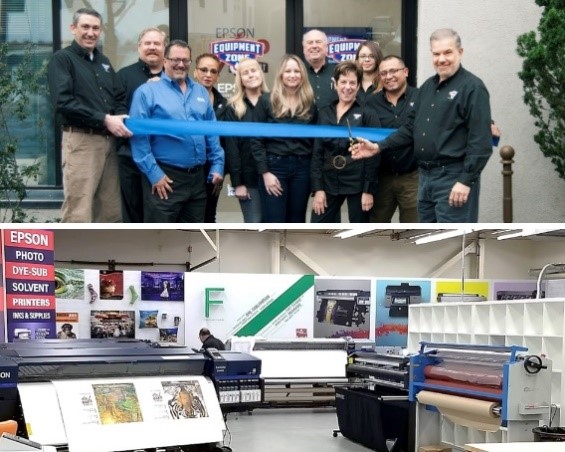 Franklin Lakes, New Jersey-based Equipment Zone, a distributor of a variety of equipment and supplies serving the direct-to-garment and dye sublimation printing industries, has officially opened its doors on its Epson Certified Solution Center inside its New Jersey headquarters.
With the certification, the New Jersey-based facility offers print samples and applications, customer training, and a full line of Epson production equipment demonstrations.
"We want to encourage customers to create an innovative project with confidence and are thrilled to partner with Equipment Zone to create this unique Epson experience," says John Meyer, manager of Epson America's wide format channel. "These Epson Certified Solution Centers are designed to showcase the depth of capabilities that Epson has to offer, as well as allow customers to realize the full potential of partnering with Epson."
Epson selected Equipment Zone earlier this fall as part of its rollout of nationwide Solution Centers, and the office subsequently hosted an expo to introduce visitors to its offerings.
"By providing access to this technology, we've been able to host the first annual Epson Expo, an event that provided our customers in the New Jersey and New York City area a chance to experience the full range of Epson professional solutions," says Harry Oster, president of Equipment Zone. "We are looking forward to continuing to host similar Epson events in the years to come."