Features
Equipment Considerations for Heat Printing Safety Apparel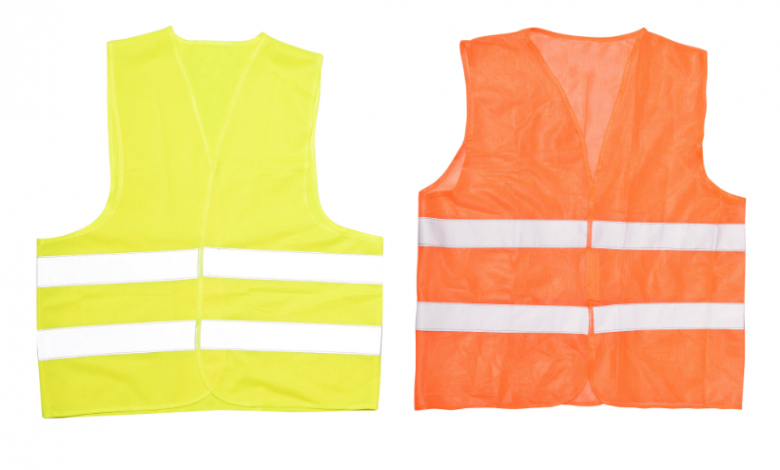 Before taking on safety apparel decoration, consider equipment purchases to ensure successful printing. Helpful items include:
Heat press: You may already have a heat press, but a model that has interchangeable platens is useful and increases productivity. Being able to swap out a 16″ X 20″ platen for a leg/sleeve or a 4″ X 4″ platen will make decorating those nontraditional areas much more manageable.
Besides interchangeable platens, you will find a lower heated platen offers distinct advantages, mainly when decorating heat-sensitive garments. Using heat from the inside out will eliminate permanent scorch marks that traditional heat presses can cause.
Print/cut system: This will allow you to print and cut full-color designs in any shape and size in a large variety of heat transfer materials. These materials can be used on cotton, poly, poly/cotton blends, nylon, leather, denim, and even neoprene. What's more, they can be applied easily with your heat press. In addition to garment decoration, this machine will also allow you to print banners and wall graphics in which pertinent safety information in the form of signage can be offered to your customer as well.
Vinyl cutter: A simple vinyl cutter will be handy to have for one- to two-color designs and smaller orders. In addition to your traditional heat transfer materials for all garment types, this machine will cut your pressure-sensitive vinyl needed for signage. It is a helpful addition if you are a screen printer to produce smaller quantity runs when screen printing isn't efficient or cost-effective.
The safety market represents a significant revenue stream from a variety of market segments. Knowing how to decorate these garments will give you a leg up on your competition, making you your community's go-to source for safety apparel on even the trickiest fabrics.