Features
Epson Finishes Huge New Production Building in Japan
The new facility is part of the company's push to expand its digital textile printing capabilities to keep up with that industry sector's growth.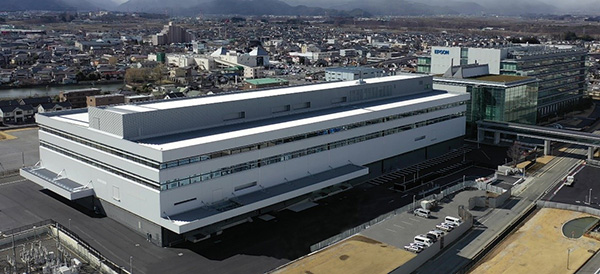 Global electronics manufacturer Epson Corp. announces that it has completed construction work on a new four-story, 130,000-square foot facility in Japan, in Nagano Prefecture, outside of Tokyo.
The company says that the first and second floors of the building will house digital inkjet textile printer prototype production, as well as volume production, and there will also be an exhibition area for when customers and other visitors come through. The third and fourth floors will be office space.
Construction on what the company calls Innovation Center Building B-which cost about $151 million, or 16 billion yen-began in the fall of 2018.
The company says the new facility is designed to reinforce its R&D capabilities and production technology in the growing textile printing space. The new building will also increase efficiency by allowing the consolidation of printer manufacturing business operations.
In its Epson 25 Corporate Vision statement, the company says it is seeking to shift away from the traditional, plated-based, analog printing of textiles toward a digital printing environment that will offer higher productivity and a smaller environmental footprint.
Epson has had manufacturing facilities at that location in Japan since 1970.