Features
Epson Director of Commercial Sales Makes CRN 2019 Women of the Channel List
Patty O'Brian, the director of commercial sales at Epson America, added to the list of 2019 Women of the Channel by CRN, a brand of The Channel Company.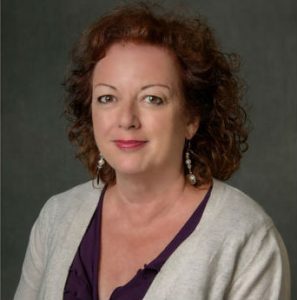 CRN, a brand of The Channel Company, has named Patty O'Brian, director of commercial sales at Epson America, to its 2019 Women of the Channel list. The list recognizes leaders in all facets of the IT channel ecosystem.
As director of commercial sales, O'Brian drives demand for Epson products in the channel, defining a sales strategy, aligning sales efforts, and identifying efficiencies within Epson's channel business to accelerate revenue growth. Her experience includes more than 35 years in the industry, and Epson credits O'Brian with  "a unique perspective to the channel market through her wealth of sales experience and vast knowledge of Epson products and services." The company adds that O'Brian's work ethic and commitment to excellence are "integral" to Epson's channel success.
"CRN's 2019 Women of the Channel list honors influential leaders who are accelerating channel growth through mutually-beneficial partnerships, incredible leadership, strategic vision, and unique contributions in their field," says Bob Skelley, CEO of The Channel Company. "This accomplished group of leaders is driving channel success and we are proud to honor their achievements."
CRN editors choose the list from a wide variety of channel leadership applicants and select the final honorees based on criteria like professional accomplishments, demonstrated expertise, and ongoing dedication to the IT channel.
"CRN plays an important role gauging where the channel market is going and recognizing the many talented people in the industry who are leading trends and developments in the market," adds O'Brian. "The growth of Epson America's channel program is a result of our excellent partnerships and our tireless commitment to making sure that our partners have innovative inkjet printers, business tools, and the support needed to effectively help resellers grow their own businesses."
To see the full 2019 Women of the Channel list, visit www.CRN.com/WOTC.