Features
Entrepreneur Ranks FASTSIGNS One of Top Franchises for Veterans
This is the second organization to honor FASTSIGNS this year in this way.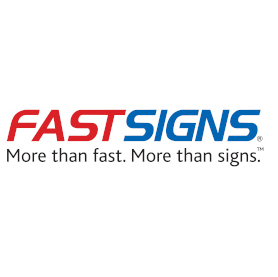 Carrollton, Texas-based sign shop franchisor FASTSIGNS International Inc. announces that it has been named a top franchise opportunity for veterans by Entrepreneur magazine, which ranked FASTSIGNS No. 5 on its list of top 30.
According to FASTSIGNS, it was the only sign, graphics and visual communications company ranked in the top 30.
Entrepreneur's Top Franchises for Veterans ranking highlights the top franchises offering incentives and other programs to help veterans become franchisees. FASTSIGNS currently offers veterans a 50% reduction on the franchise fee-a savings of $24,875-as part of the International Franchise Association's (IFA) VetFran program.
"We truly value the contributions and sacrifices veterans have made and are proud to provide them with the opportunity and support to become entrepreneurs. Currently, over 13% of franchisees in the FASTSIGNS system are military veterans, and that number  continues to grow each year," says Mark Jameson, executive vice president of franchise support and development. "We are honored to be ranked in the top 5 franchise opportunities and the only one in our segment to break the top 30. It's a testament to our strong network of veterans that are advocates for FASTSIGNS."
Recently, Franchise Business Review also ranked FASTSIGNS as one of its top franchise companies for 2019.