Features
EnMart Announces New Website, Logo, and Offerings
EnMart launches a new logo and website design and announces it now offers vinyl products.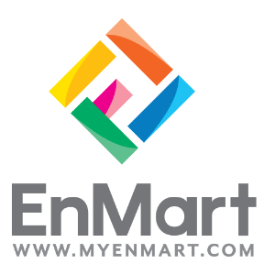 TRAVERSE CITY, Mich.-EnMart, a supplier of garment decoration supplies and accessories, launches a newly redesigned website to "make shopping with EnMart easier and faster," according to the company.
Updates to the website include the new Patch Designer Tool and Thread Selector Tool. The patch tool allows for quick selection of colors and sizes, while the thread tool allows users to choose hues from a chart easily. It's also combined with the redesigned Thread Converter Tool, which makes choosing and converting thread colors quicker, the company says in a press release.
In addition to these efficiency tools, the EnMart website features a redesigned navigation with multiple methods for finding products to purchase. To complete the website's new look, EnMart launches a new logo. According to the company, the logo reflects "the growth of the company and cements the more modern look created by the website."
Known for its offering of embroidery, sublimation, quilting, and crafting products, EnMart also announces that it now offers vinyl. The company states, "Since so many EnMart customers decorate in multiple disciplines, adding vinyl makes EnMart even more of a one-stop shop for decorators of this type."
For more information and to check out the new look, visit www.myenmart.com.