Features
EFI Names New Chief Technology Officer
EFI's CEO says Dr. Doug Edwards brings a deep technological background along with his business acumen.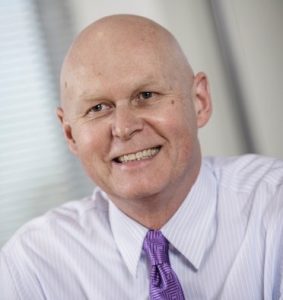 Fremont, California-based large-format printer and software manufacturer EFI announces that Dr. Douglas Edwards is its new chief technology officer. Edwards succeeds Ghilad Dziesietnik, who recently retired after 25 years with EFI.
Edwards comes to EFI from Xaar plc, a developer of inkjet print head technologies for industrial printing, where he served as CEO. Before Xaar, Edwards served as president of Kodak's digital printing and enterprise business. EFI notes that Edwards ran Kodak's "largest graphics business, Prepress Solutions, with revenues of $1.5 billion."
"Doug possesses one of the best technological backgrounds in our industry, and combines technology with demonstrated business accomplishments," says Jeff Jacobson, CEO of EFI. "EFI has a history of providing its customers with a competitive advantage by keeping them at the forefront of technology. I cannot think of a better person in our industry to lead EFI's strategic and technology developments."
Edwards holds a Bachelor of Science in chemistry and a Ph.D. in conducting organic materials-both from London University. He also holds multiple patents and has published research in textile dyeing, including work on the aqueous solution behavior of anionic azo dyes for textile fibers.
Edwards' appointment comes as the company continues to grow its executive team. In August 2019, EFI named Jacobson its new CEO.