Features
EFI Names Head of Customer Advocacy and Service Initiative
Geoff Loftus will head up this new initiative that's focused on customer service and advocacy.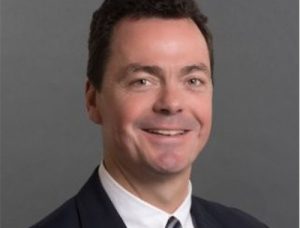 Fremont, California-based large-format printer and software manufacturer EFI announces the launch of a customer advocacy and service initiative and appointment of Geoff Loftus as vice president of global inkjet service. Loftus heads up the new program.
As head of the initiative, Loftus is responsible for spearheading customer-focused efforts like on-site service, parts support, and onsite training programs. The initiative also includes increased development for the company's emerging service solutions such as AI for predictive analytics, remote diagnostics, and cloud-based technologies.
"Throughout my career in the imaging industry, I have admired EFI's progress and innovation in driving digital print," says Loftus, "I am excited to help serve as a customer champion by aligning our global service teams to continue growing the superior support offerings that help our customers be more efficient, more productive and more profitable."
Loftus joins EFI with experience helping print service providers in roles such as a 15-year stint at German offset press company Heidelberger Druckmaschinen in engineering and service executive leadership roles. From 2006-2016, Loftus served as VP of worldwide service, chief quality officer, and chief operating officer for digital offset press and printing plate company Presstek.