Features
DuPont's Artistri Inks Awarded Eco Passport Certification
The company says that health and safety in textile production has always been a priority, and this certification is a reflection of that.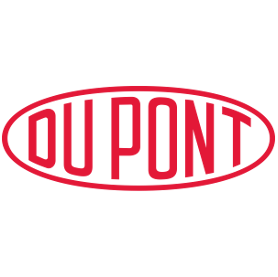 Wilmington, Delaware-based global chemical giant DuPont announces that its Artistri textiles digital inks has received Eco Passport certification from the Oeko-Tex Association.
Eco Passport certification, established at the Hohenstein Institute in Germany, is a mechanism by which textile chemical suppliers demonstrate that their products can be used in sustainable textile production. The inks will be entered into the Oeko-Tex buying guide, which is the central sourcing platform of pre-certified articles and materials.
The new certifications cover DuPont's Artistri textiles digital inks and pretreatments portfolio for both roll-to-roll and direct-to-garment textiles printing applications and specifically apply to pre-treatments, acid, reactive, disperse, pigment and dye sublimation inks. For a full list of the company's certified products, click here.
"DuPont Artistri ink jet inks are developed not only to deliver brilliant colors and efficient, reliable processing but also with safety in mind," says Eric Beyeler, global marketing manager-digital printing for DuPont Advanced Printing. "We are very pleased to announce these certifications which demonstrate our commitment to the health and safety of the textile industry. The Eco Passport certificates can help give our customers an extra measure of confidence in using our products."