Features
Duane Jebbett Announces Retirement from Rowmark
Jebbett has served as Rowmark's president for the past 20 years.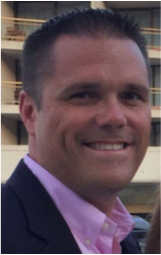 Findlay, Ohio-based engraving substrate manufacturer Rowmark announces that its president and CEO, Duane Jebbett, plans to retire at the start of the new year. On January 7, 2019, Jim Ellward will take his place.
Jebbett has led the Rowmark team as president since 1998. Although a bittersweet decision to retire, Jebbett and Kathy, his wife of 45 years, look forward to traveling, enjoying time with family, and going on new adventures together. "Anyone who knows Duane can be sure his retirement will be anything but relaxing," the company says in its press announcement.
"I am deeply appreciative of the customers who have honored Rowmark with their business and the countless relationships fostered over the years. I am truly blessed," Jebbett says. "We are thrilled to announce that Jim Ellward will join Rowmark as president and CEO. Jim brings a wealth of talent and experience to Rowmark and will help propel the company to new heights."
Ellward is a Michigan native and attended Michigan State, where he attained a bachelor's in agriculture. For the last five and half years, Ellward has been president of TOPS Products, the office products division of LSC Communications.
"One of the biggest reasons I decided to accept the position with Rowmark was their people and culture," Ellward says. "The business has been built the right way, and I'm excited to join the team, become a part of the Rowmark family, and grow together."
Jebbett will continue to stay involved with the Rowmark board of directors, and will be available to Ellward through the transition.
"Windjammer Capital and the Rowmark team thank Duane for his leadership, the unique company culture he worked to build, and the indelible mark he leaves on all of us. We wish Duane all the best in his retirement and welcome Jim as he becomes part of the Rowmark family," the press release says.