Features
DPAA Announces New Group Targeting Women in the Out-of-Home Ad Industry
Women will play an important role in helping the digital out-of-home ad industry to keep growing, says DPAA president Barry Frey.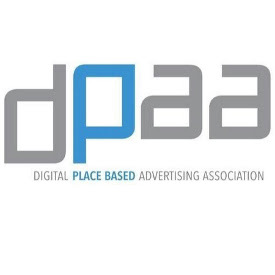 The New York-based Digital Place Based Advertising Association-or DPAA, which supports the digital out-of-home advertising industry, announces the creation of a new global initiative to aid and empower women in the DOOH market.
The initiative is called WE.DOOH, which stands for Women's Empowerment for the Digital Out-Of-Home Industry). The group will provide a wide range of activities, including personal development programs, educational webinars, networking events and other support services.
WE.DOO, which will be run by the DPAA, has retained Jennifer Willey, global gender equality expert and CEO/founder of Advance Women at Work, a division of Wet Cement, to consult on the program.
Open to employees of DPAA-member companies, the first WE.DOOH event will be a live online training session on Thursday, November 15, focused on "How to Build Your Personal Board of Directors."
"In recent years DPAA membership has grown from 28 companies to more than 130, and our entire industry has grown rapidly as well. With growth and influence comes responsibility," says DPAA president and CEO, Barry Frey. "It is incumbent upon all of us to ensure that women are given equal opportunity to advance and lead, especially in light of the many executive positions that will emerge as a result of our industry's ascendance. WE.DOOH's goals are to drive personal development, career growth, bonding and executive training, thereby empowering women in the digital out-of-home industry. This is an exciting and extremely important initiative for all of us."