Features
Direct Sign Wholesale Opens New North Carolina Location
The new facility will increase production capacity and improve turnaround times, helping its clients serve their customers better, the company says.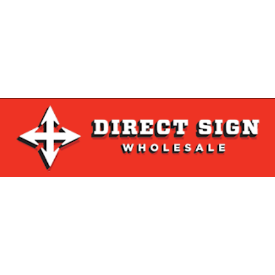 Denver-based channel letter manufacturer Direct Sign Wholesale announces the opening of a new location in Raleigh, North Carolina.
Direct Sign Wholesale first opened in Denver in 2002. It says that by adding this second location, which opened March 2, it will be able to increase production by 30% and offer even faster turnaround and shipping times for its customers.
The company says that now, when an order comes in, the letters are manufactured at whichever plant is closest to the products' final destination. That will allow its clients to promise their own customers an even faster turn cycle, leading to higher profit margins at the completion of a sale.
"We've always been focused on helping our clients deliver the best products to their own customers," says Direct Sign Wholesale president John Lewis. "Opening another location was a natural way to do more for our customers and help them build their businesses exponentially."
The new facility is located at 5025 Departure Drive, Suite 101, Raleigh, North Carolina, 27616.